LUXURY BUYER LEADS – LUXURY EMAIL LEADS – LUXURY MAILING LISTS
Luxury Marketing Lists for Direct Mail, Email Marketing, Digital Ads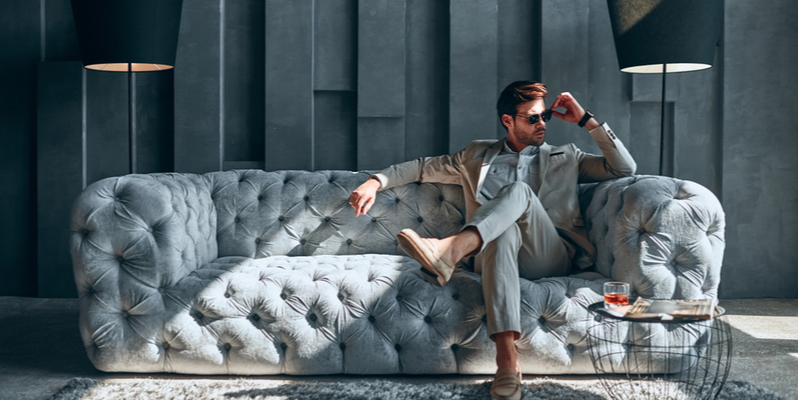 LUXURY MARKETING LISTS  
Welcome to the largest database of luxury leads … aggregated from an extensive network of luxury lifestyle sources – luxury data alliances built over a 30+ year period. This luxury marketing list consist of millions people with a passion for luxury … luxury brands, luxury hotels, luxury real estate, luxurious travel, and more. 
LUXURY MARKETING LISTS FILTERING OPTIONS
You may segment your luxury mailing list - luxury email list with an extensive array of qualifiers, such as: neighborhood profile type, education level, income, net worth, auto ownership type, number of adults in household, number of children in household, occupation, number of properties own, boat/aircraft ownership, vacation property ownership, lifestyle style interests (fashion, photography, tennis, golf, etc). Our luxury data specialist will highlight options upon learning more about your luxury marketing goals – target.
LUXURY MARKETING LIST APPLICATIONS
Email Campaign to Luxury Marketing List: We will email blast your offer to "qualified" luxury buyer leads with a guaranteed email open rate (assuming offer/creative is approved). And after the email campaign to the luxury email list, you have the option of receiving an email list of the luxury leads that Opened your email message … huge benefit since many of these email open leads can be converted into a customer with a just few more email offers.
Luxury Buyers Email List:  We can also provide the luxury email list if you wish to execute and control your own luxury email campaign. And note that our luxury email list has a 90+ percent accuracy rate or "money-refund!" Of course, one major advantage of buying the luxury buyers email list is the unlimited usage benefit … the option to test multiple offers, subject lines, creatives, etc.
Digital Ad Campaign to Luxury Marketing List: We will serve digital banner ads to your luxury buyers marketing list. When your qualified luxury leads are surfing the web from their home network, your ad will appear on many of the websites that the luxury leads are viewing. And to reiterate – the digital ads are only served to households from your customized luxury marketing list. Along with display ad clicks, this low-cost digital campaign is also a sure way to boost direct mail list results and email open rates!
Facebook Ads to Qualified Luxury Leads: Along with email marketing – you can use our luxury email list to reach the same "qualified" luxury leads on Facebook. We emphasize the "qualified" word because the Facebook platform doesn't offer the extensive array of qualification filters for pinpointing your optimal luxury leads.
Luxury Buyers Mailing List: Unlike digital ad mediums (Google ad words, Google Search, Facebook, etc), direct mail offers a guaranteed way to get your brand/offer in front of qualified luxury buyer leads. With direct mail your offer will not have to compete against countless other competitive offers … with direct mail you have the luxury buyer's undivided attention. And unlike the digital route – direct mail guarantees optimal market coverage of luxury leads. Sure, direct mail can be expensive, but if your customers have a large LTV then direct mail will easily provide a multiple ROI. And to help boost results from your luxury mailing list – we can execute multiple digital ad campaigns in conjunction with the direct mail drop … synchronized campaigns will for sure boost your direct mail results.
*IMPORTANT NOTE ABOUT LUXURY LEADS: When considering a luxury buyers email list – luxury marketing list, note that luxury does not necessarily mean very affluent. In fact, many wealthy people have little interest in luxury items.
FACT – Majority of millionaires do not live in upscale neighborhoods.
FACT – Majority of millionaires have an income below $200,000 per year.
FACT – Billionaire Warren Buffett's primary home has a value below $750K.
HOW TO SELECT A LUXURY EMAIL LIST – LUXURY MAILING LIST: Do not make income the only qualifier when selecting your luxury buyer mailing list – luxury email list. Lifestyle interests are just as important … if not more important … than income. For example, per below image, often the person with the lower net worth has a greater desire for luxury brands than the person with very higher net worth.

LUXURY REAL ESTATE LEADS:
This is one of our bestselling luxury email lists. For this group, financials (income, net worth, equity, FICO, etc) are critical due to high price tag of luxury real estate … unlike luxury apparel, luxury accessories, etc. Thus for optimal response it's critical to compliment the luxury index with enhanced financial qualifiers.
LUXURY HOMEOWERS EMAIL LIST – MAILING LIST
Owner of Estates – Mansions on Large Block of Land
Waterfront Property Owners Marketing List
Owners of Real Estate Valued at $20,000,000+
Penthouse Property Owners Marketing List
Owners of Mansions, 10,000+ Square Feet
LUXURY CAR OWNERS:
Visit our Master Car Owner web page to inquire about a postal list – email list of luxury car owners … such as Aston Martin, Bentley, Ferrari, Lamborghini, Maserati, Rolls Royce car owners.
LUXURY BRAND BUYERS EMAIL LIST – EMAIL LEADS GUARANTEE: Email addresses are re-verified 24 hours before providing to you – which is why we confidently offer a "money-refund" data accuracy guarantee … that is clearly listed on our website and your purchase agreement.
LUXURY BUYER LEADS SOURCES:
Luxury Magazines
Luxury Retailer
Estate Owners
Yacht Owners
Luxury Homeowners
Luxury Car Owners
Country Club Members
Penthouse Owners
Private Aircraft Owners
Luxury Online Product Buyers
Upscale Neighborhoods
Luxury Travel Websites
---
LINKS TO OTHER CONSUMER EMAIL LISTS WITH A LUXURY AFFINITY:
Accredited Investors: Click Here
Affluent Business Owners @ Home Address: Click Here
Affluent Households: Click Here
Affluent Real Estate Investors: Click Here
Aircraft Owner Leads: Click Here
Fashionistas – Luxury Apparel Buyers: Click Here
Pilots: Click Here
Luxury Car Owner Leads: Click Here
Luxury Travel Leads: Click Here
Vacation Home Owners Email List: Click Here
Yacht Owner Leads: Click Here
---
USE LUXURY MAGAZINE LISTS TO REACH YOUR LUXURY BUYERS
Luxury Living Magazines – Master File: Subscribers of Saveur Magazine, Caribbean Travel & Life, Islands, Florida Travel & Life, Cruising World, Sailing World, Spa Magazine and Yachting … all combined in one master luxury mailing list. This exclusive luxury mailing list has over 500,000 names … for under 12 cents per name.
Dupont Registry Subscribers: This luxury mailing list caters to the elite buyer of upscale residential property, luxury automobiles and boats. 80% male. This custom luxury mailing list also includes buyers and sellers of Ferraris, Lamborghinis, Porsches, McLaren and Mercedes-Benz as well as other high-line cars. This luxury direct mail list has over 60,000 names.
American Express Publishing Membership Clubs Masterfile: Members pay an annual fee to belong to any one of three clubs: Food & Wine Connoisseur Club, Travel + Leisure's Elite Traveler Club and T&L Golf, The Golf Club.
ages 48-50.
Veranda: This luxury mailing list is considered one of the most exquisite luxury design magazines read by affluent women with a discerning eye for personal style and a passion for living well. This custom luxury mailing list has over 190,000 names.
Travel & Leisure Elite Traveler Club: Members of this luxury traveler's club pay a monthly fee for access to luxury travel offers for safaris, resorts, premier golf courses, luxury cruises, and many other luxury travel offers.
OTHER MAGAZINE OPTIONS FOR REACHING LUXURY BUYERS
Architectural Digest
Art & Antiques
Blue Water Sailing
CFO Magazine
Chief Executive Magazine
Dwell Magazine
Executive Decision Magazine
Forbes
Garden And Gun Active Subscribers
Hemmings Sports & Exotic Cars
Links Magazine – The Best of Golf
Luxe Interiors & Design Magazine
Luxury Pools Magazine
Quarter Horse News
Robb Report
Upscale Living
Elite Traveler
Modern Luxury
Town & Country
Unique Homes
Vanity Fair