AFFLUENT MAILING LISTS - EMAIL LISTS
Affluent Marketing Lists for Email Marketing, Mailing, Mobile Ads, Digital Ads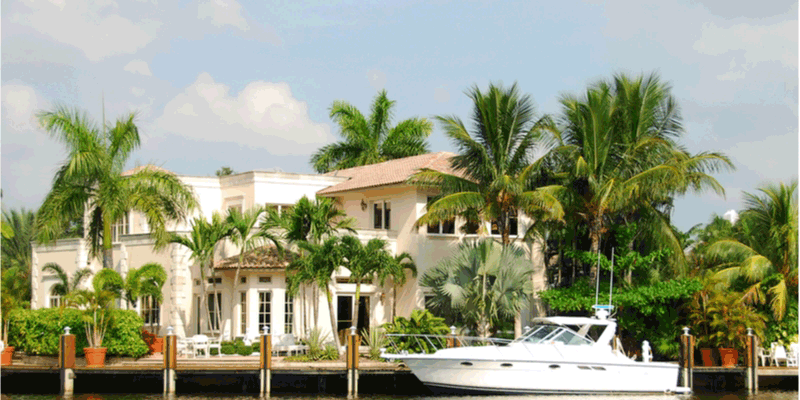 The AFFLUENT DATABASE offers the most comprehensive high wealth marketing lists! Millionaires, multi-millionaires, $100,000,000 business owners, and richer … we've the names. For over 30 years our clients have used our refined high net worth marketing lists to successfully reach the ultra affluent. Developers selling $5,000,000 condos, hedge fund companies looking for $1,000,000 investors, yacht dealerships, private jet services … these are just some of our high-end clients.
---
All affluent marketing lists include a detailed "money-refund" data accuracy guarantee.
Full Contact Name … 95% accurate or money-refund
Affluent Direct Mail Leads … 95% accurate or money-refund
Affluent Email Leads … 95% accurate or money-refund
AFFLUENT CONSUMER LISTS – QUANTITY
Net Worth $2,000,000+: over 10,000,000 affluent leads
Home Value $2,000,000+: over 2,000,000 affluent leads
Home Equity $1,000,000+: over 1,000,000 affluent leads
PRICING FOR AFFLUENT EMAIL LIST - AFFLUENT MARKETING LISTS
Affluent Households Mailing List: 3 to 9 cents per, $250 Minimum.
Affluent Households Email List: 9 to 18 cents per, $975 Minimum.
Affluent Email Leads: under 10 cents per when combined with affluent DM order
AFFLUENT CONSUMER LEADS – QUALIFIERS
Not all affluent consumers are alike, so use our extensive array of demographic / psychographic qualifiers to customize your affluent consumer leads.
Affluent Households Financial Qualifiers:   Income, net worth, home value, equity, modeled FICO Score.
Affluent Households Demographic Qualifiers: Age, gender, marital status, race/ethnicity, education level, occupation.
Affluent Households Psychographic Qualifiers: Lifestyle Interests/Hobbies … golf, tennis, swimming, skiing, boating, international traveling, Caribbean vacations, etc. 
---
USE OUR AFFLUENT HOUSEHOLD LEADS TO REACH RICH PEOPLE ON FACEBOOK:  You can reach affluent households on Facebook by simply uploading our affluent consumer email lists to Facebook. Thus, our affluent household leads offer three direct marketing applications. In fact, 1-2-3 marketing campaign (direct mail + email + Facebook) is a proven strategy for optimizing closing rates when targeting the affluent. 
AFFLUENT HOUSEHOLDS MAILING LIST GUARANTEE:  Many dubious data sellers have very weak affluent models … thus selling you names that are nowhere near affluent. Our net worth model (more info below) is based on 30+ years of compilation, verification, experience. When we provide you with an affluent mailing list using a net worth of $1,000,000+ … we are 90% certain the financial qualifier is correct. We are so confident that we offer a "money" refund guarantee … that is clearly described on website and invoice. Some dubious data sellers offer a so-called "replacement" guarantee … tell-tale sign of low quality … NOT bona-fide affluent household leads.
HIGH NET WORTH HOUSEHOLDS - ULTRA AFFLUENT MARKETING LIST
The cornerstone of the ULTRA AFFLUENT DATABASE is the NET WORTH model … which calculates NET WORTH by analyzing an array of wealth related data. Below are just some of the factors in the NET WORTH algorithm.
Airplane Ownership
AMA Physician Profiles
Annual Surveys
Auto Type
Boat Yacht Licenses
Club Memberships
Dun & Bradstreet Credit Reports
Federal Election Commission Contribution Data
Home Equity
Home Value Data
Home Purchase Price
IRS Section 522 Directors
Marquis Who's Who Biographies
Neighborhood Profile
Pension Data from Federal Form 5500
Philanthropic Gifts
Securities & Exchange Commission Filings
State Business Registrations
State Political Donations
AFFLUENT MARKETING LIST APPLICATIONS
Email Campaign to Affluent Marketing List: We will email blast your offer to "qualified" affluent leads with a guaranteed email open rate (assuming offer/creative is approved). And after the email campaign to the affluent leads, you have the option of receiving an email list of the specific affluent leads that Opened your email message … huge benefit since many of these affluent email open leads can be converted into a customer with a just few more email offers.
Affluent Email List: We can also provide an affluent email list if you wish to execute and control your own affluent email campaign. And note that our affluent email list has a 90+ percent accuracy rate or "money-refund!" Of course, one major advantage of buying an affluent marketing email list is the unlimited usage benefit … the option to test multiple offers, subject lines, creatives, etc.
Digital Ad Campaign to Custom Affluent Marketing List: We will serve digital banner ads to your customized affluent marketing list. When your qualified affluent leads are surfing the web from their home network, your ad will appear on many of the websites that the affluent leads are viewing. And to reiterate – the digital ads are only served to affluent households from your customized affluent marketing list. Along with display ad clicks, this low-cost digital campaign is also a sure way to boost direct mail list results and email open rates!
Facebook Ads to Qualified Affluent Leads: Along with email marketing – you can use our affluent email lists to reach the same "qualified" affluent leads on Facebook. We emphasize the "qualified" word because the Facebook platform doesn't offer the extensive array of qualifiers for pinpointing qualified affluent leads.
Affluent Mailing List: Unlike digital ad mediums (Google ad words, Google Search, Facebook, etc), direct mail offers a guaranteed way to get your brand/offer in front of qualified affluent leads. With direct mail your offer will not have to compete against countless other competitive offers … with direct mail you have the readers undivided attention. Sure, direct mail can be expensive, but if your customers have a large LTV then direct mail will easily provide a multiple ROI. And to help boost results from your affluent mailing list – we can execute multiple digital ad campaigns in conjunction with the direct mail drop … synchronized campaigns will for sure boost your direct mail results.