B2C IP TARGETING
Consumers IP marketing list for low-cost display ad campaign.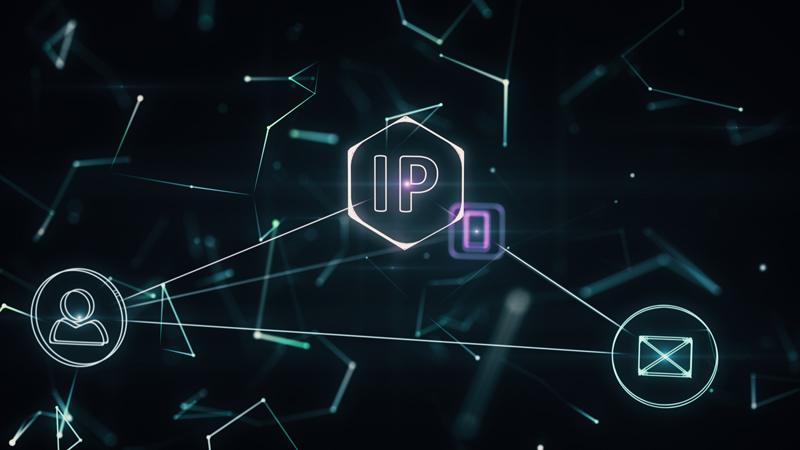 The old digital advertising ways (cookie-based, paid search, etc) are rapidly being replaced by the newest technological advancement in digital advertising – IP Digital Ads.
WHAT IS IP TARGETING:
IP Targeting is a digital advertising medium for showing "targeted" custom digital ads to households or businesses based on their IP Address … location. Targeted because ads are only shown to qualified households or businesses that are uploaded/onboarded to the IP Targeting platform. IP Direct Marketing has been around for many years but starting around 2017 IP Targeting exploded due to significant technological improvements with accuracy and scale. Unlike the past – now over 50% of US households and businesses are accurately identified with a 95% confidence.

IP TARGETING BENEFITS:
PINPOINT TARGETING:
Advertisers are running to IP Targeting because of the ability to place "digital ads" to a "highly targeted" profile. Example, let's say you want your digital ad to only show to homeowners that are about to turn age 65 … AND have a household income of $75,000 … AND are single … AND love international vacation travel. Yes – all this is possible with IP Targeting. As for B2B IP Targeting, let's say you want to reach business contacts within a small business; yes … IP Targeting works for you. Click Here to learn more about B2B IP Targeting.
COOKIE FREE:
Multiple studies show that over 65% of cookie-based ads are being blocked or deleted by web browsers, and most digital experts forecast the cookie blocking percentage to increase. And the famous PPC – Ad Word campaigns are also losing momentum as research shows that over 75% of the viewers are ignoring the ads and instead clicking on the organic listings. These ominous developments are another reason advertisers are flocking to IP Targeting … as IP Digital Ads are cookie-free!
BRAND AWARENESS:
IP Digital Ads will dramatically increase your brand awareness since your "qualified" leads will see your display ad – brand every time they hop on the web. If your lead goes to the Weather Channel, CNN, NYT, HGTV, FOX, ESPN, Yahoo, etc … your lead will likely see your ad. Some of your qualified leads will see your display ad every time they hop on the web. Your qualified lead may not CLICK on your ad, but no doubt there is a significant benefit when your lead sees your logo/brand 20 times from the corner of the eye.
AD INTEGRATION:
Because IP Targeting is a very low-cost advertising medium – it's very cost-effective choice to integrate with other marketing campaigns. In fact, integrating an IP Targeting campaign with an email campaign is a guaranteed way to boost email OPEN/CLICK rates. Same with direct mail … postal recipients are more likely to open your envelope after they have seen your brand 20 times from the corner of their eye.
MULTIPLE DEVICES:
Once the system has identified the home IP Address … the system can usually identify the mobile IP address … or vice versa. Bottom-line, IP identification technology will allow you to reach your leads while they are surfing the web from their home desktop … OR while they are on the road and using their mobile device.
---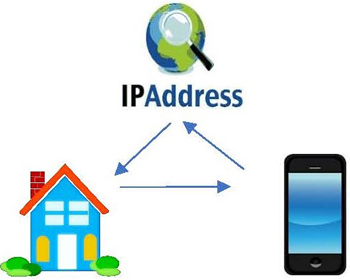 ---
WHAT IS AN IP ADDRESS & HOW DO YOU OBTAIN?
An IP Address (IP) is a unique set of numbers that identifies a device on the Internet. Every device (desktop, laptop, pad, mobile phone, etc) has a unique IP Address. And same applies to routers; most households have one router in which the household members surf the Internet and that router has a unique IP Address – location. Likewise, most business locations have one router in which all employees surf the Internet … that router has a unique IP Address – location. CLICK HERE for some technical insights how the IP Address is identified.
CORNERSTONE OF IP TARGETING:
Many direct marketing campaigns fail because of weak targeting:
Direct mail will fail even with a great offer and beautiful creative … if mailer is sent to wrong target.
Email marketing will fail even with a great offer and beautiful creative … if email is sent to wrong target.
IP Targeting will fail even with a great offer and beautiful creative … if the display ad is shown to the wrong target.
PINPOINT TARGETING:
This is the cornerstone of every successful direct marketing campaign … and this is especially true with IP Targeting … which is based on showing display/banner ads to the "qualified" names that are uploaded/onboarded to the IP Targeting Platform.
WHY USE US FOR YOUR IP TARGETING CAMPAIGN:
Most IP Targeting firms understand IP technology … but have little experience with building custom databases … the cornerstone of a successful IP digital ad campaign. DMDatabases has been building custom databases before the web even existed. And not only do we have the experience/expertise for building your custom database, we offer more consumer and business qualifiers – filters than any other IP / digital ad firm. As important, our database building insights will help you use the right combination of filters for pinpointing your core prospects. 
---
HOW TO START – STEPS TO YOUR IP TARGETING CAMPAIGN 
Target Market:
Let us know your Target Market, and we will follow with available number of qualified prospects for your IP Direct Marketing Campaign. Note that you may focus on any geographic parameter (specific states, counties, cities, zip codes, carrier routes, etc). And of course, you have access to our endless array of filters/qualifiers for pinpointing your core consumer prospects or B2B prospects.
Target Quantity & Impression Quantity:
You decide on how many of the IP "qualified" leads that you wish to target … and the number of impressions … number of times your digital ad should be shown. Note that you're not required to target all available IP leads; you may decide to begin with a random sample, and then return later to reach the balance of prospects.
Banner Ad:
Create your banner ad in six formats – six representing the most common display ad sizes. This LINK provides info / specifications for creating your banner ad. Note that for a small fee our graphic teams can design your banner ad.
The landing Page:
The landing page is where your leads will go when they CLICK on your ad. Typically, its best to have a landing page that is different from your website. But make sure your landing page has a similar logo / feel as the display ad. And we can also help you create the landing page.
Call to Action:
Primary objective of the land page is a Call to Action (CTA) … offer something that entices your prospects to take action. Our creative team can share some ideas upon a learning about your product/service.
Execute Your IP Targeting Campaign!
---
IP TARGETING QUESTIONS 
Where will my IP digital display ad show?
Your IP display ad will run through one of America's largest bidding ad exchanges which will give you access to 95% of all ad inventory, such as Weather Channel, Google, Yahoo, Fox News, CNN. Bidding is done in real-time on the domains that your consumer leads / B2B leads visit. .
Will my ad show on unsavory websites?
By default ads are not served on adult-vice sites. Furthermore, websites with a history of fraudulent traffic are also eliminated. The ad exchange makes extensive use of black lists to actively block low quality sites, sites with inappropriate content or fraudulent traffic.
My offer is for adults, so will the children in the household see my IP digital ad?
Our Audience Control feature blocks the majority of children oriented websites. Though if a child is reviewing the WSJ financial section then yes that child will see your ad.
Will my IP targeting ad appear on Facebook or Instagram?
No … as Facebook is blocked from the Ad Exchange … since Facebook wants you to use their ad network … which we can do for you upon request.
What's the difference between IP Targeting and Geo Targeting?
Geo Targeting is old technology that marketers would use for targeting everyone that uses the same Internet provider within a given geography. IP Targeting pinpoints your leads down to the household level – business address level.