BUSINESS EMAIL APPEND
Low-cost B2B email append of key decision makers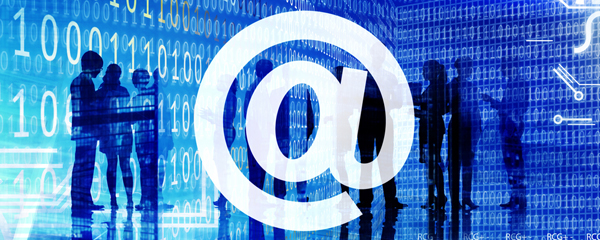 CORNERSTONE OF BUSINESS EMAIL APPEND: For any business email append job the focus must be on the Right decision maker … Right job title. Low-cost business email append suppliers often append business emails of low-level employees … such as customer service rep, accounts payable, sales rep, etc. There's a much higher ROI when paying a bit more for the option of demanding specific job titles … which is exactly what we offer. Relative to product / service being offered, the most common business email append jobs consist of emails for Owners, Presidents, Managers, Directors, and other high level job titles.
---
WHY USE DMDATABASES FOR BUSINESS EMAIL APPEND?
REASON #1: Quantity!  As the 20+ year market leader with business emails, no other company can append as many business addresses … for key decision makers.
REASON #2: Quality!  We have such confidence in the accuracy of our business emails that we offer a detailed "money-refund" guarantee. And note that our guarantee not only relates to email deliverability, but also to the executive contact name … we guarantee accuracy of the name AND job title. We emphasize this point - as some business email append vendors will append a random email address and then slap-on an Owner label. There's an easy to avoid this scam.
REASON #3: Low Pricing!  As one of the largest B2B email providers – we have the great benefit of processing huge quantities of data … thus similar to Walmart,  we have the quantity to offer low business email append pricing and still meet minimum profits … a win-win for both parties.
---
BUSINESS EMAIL APPEND WILL INCLUDE
First Name + Last Name … 95+ percent accurate or "money-refund"
Job Title … 95+ percent accurate or "money-refund"
Email Address … … 95+ percent accurate or "money-refund"
–
Optional: Primary Business Function
Optional: Secondary Business Function(s)
Optional: Years-In-Business
Optional: Number of Employees
Optional: Sales Volume
Optonal: Location Type (Single Location, Branch, HQ)
Optional: Operating from Commercial or Residential Location
… and more. CLICK HERE to review other firmographic append options that you may include with your business email append job.
VALUE-ADDED OPTIONS WITH BUSINESS EMAIL APPEND
1. Discounted Business Profile Analysis … this detailed report will show which business markets are performing the best.
2. Business email append jobs can include emails for multiple executives.
3. Discounted email verification for business email addresses that already exist on your database. If business email is no longer valid – then we will append a new business email address.
4. Upon request the business email append will only apply to qualified business leads. In a nutshell, first we generate a Business Profile Analysis for your data file, and then we append business emails to your top producing business segments.
For more info on business email appending, call 888-395-6727 or complete below Info Request Form.