CREATE FACEBOOK CUSTOM AUDIENCE WITH EMAIL LIST
Boost Facebook ad results with a highly targeted email list audience.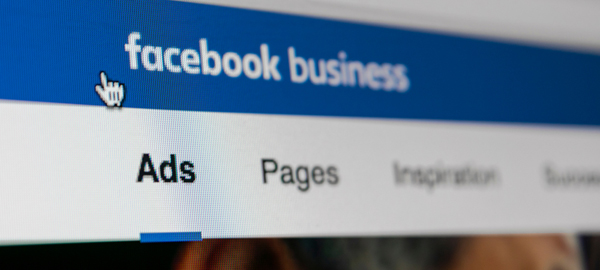 USE A HIGHLY TARGETED EMAIL LIST TO BUILD A FACEBOOK CUSTOM AUDIENCE
We offer an array of targeting qualifiers that Facebook does not offer - qualifiers/filters that can help you reach highly qualified Facebook leads - thus boosting your Facebook ad results.
INCOME: Facebook's income filters are based on a zip code level … which is very ineffective when considering most zip codes consist of a wide swatch of different income households.  Using the Facebook income filter can result in thousands of Facebook ads being shown to households that are not qualified for the intended income target group.  Our financial email lists offer refined income filters that can boost Facebook ad results for marketers with income specific offers.
NET WORTH: Facebook doesn't offer net worth filters, so obviously our net worth email lists can help marketers who want to direct Facebook ads to households with a specific net worth profile. Example, if you want to send Facebook ads to households with a net worth of $1,000,000+ … $2,000,000+, $5,000,000+, or $10,000,000+ … then we have the data to reach this very custom Facebook audience. 
EXACT AGE DATA: The Facebook platform has age filter limitations. Example, Facebook caps their age select at 65+ … not helpful for marketers that want to reach seniors between age 65 and 70. Nor does Facebook offer the option of reaching seniors that are turning 65 next month … an important filter for many Medicare offers. 
MISSING FACEBOOK AUDIENCE FILTERS: Home Value, Home Equity, LOR, # of Persons in Household, # of Cars In Household, Make-Model-Year, Automobile Ownership Type, New Homeowners, Yacht Owners, Aircraft Owners, Big Rig Semi-Truck Drivers, Teachers by Subject, Motorcycle Owners, etc … these are just some of the key targets /qualifiers that the Facebook platform does not offer … but our email lists do offer! 
OPTIMAL FACEBOOK REACH WITH OUR EMAIL DATA: If you want to send Facebook ads to your customers, past inquirers, recent inquirers, website visitors, new income leads, etc … then you MUST have their email address … as the email address is the KEY variable for matching your records to the Facebook Audience platform. Facebook does NOT offer postal address uploading/matching. Facebook does allow phone# uploading/matching, but this option is not too effective due to very low match rates … most Facebook members don't add phone to their Facebook account. Plus, many marketers don't have phone data due to DNC regulations. Bottom-line … email is king when it comes to uploading/matching records to the Facebook platform … and this point is where DMDatabases can help as we can append more email addresses to your records than any other email append provider. And as important as the high email append rate – is the fact that typically over 50% of our email addresses will match the Facebook platform. 
DIRECT MAIL + EMAIL + FACEBOOK = BEST RESULTS YOU WILL EVER SEE!: Integration of multiple ad mediums will always generate more new customers than a single ad medium by itself. And to follow this fact we offer the ultimate database … consisting of highly qualified leads that can be used for direct mail, email marketing, and Facebook ads. Again, we will provide a direct mail/email list that 100% matches Facebook. And if you don't have a team for executing an email campaign – then note that we can execute the email campaign for you.
QUALIFIED BUSINESS LEADS ON FACEBOOK: Facebook doesn't offer pertinent firmographics (primary type of business, # of employees, sales volume, years-in-business, etc) for reaching owners / executives at specific type of companies. Not only do we offer an extensive selection of targeting firmographics, but we also personal email addresses for many of the owners / executives at these specific type of companies … email addresses that you can use to reach these unique leads on Facebook.