REVERSE EMAIL APPEND
Highest reverse email append rate in the industry!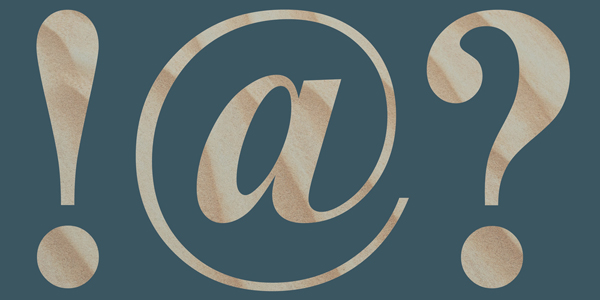 What is reverse email append? If you have a database only consisting of email addresses, then we can match the email addresses against a massive cooperative database to append postal addresses, contact names, cell phone numbers, and other valuable data to your email database! Along with direct mail, the appended data is applicable for profiling and segmentation … marketing functions that will help you gain valuable insights about your customers … insights that will help you generate even more email addresses … customers!
3 REASONS TO USE OUR REVERSE EMAIL APPEND SERVICE
REASON #1 – HIGHEST REVERSE EMAIL APPEND MATCH RATE: We share this statement after testing the top reverse email providers in the industry. Our high reverse email append rate stems from the fact that have we have aggregated the largest network of email data contributors into one massive email database. For proof we encourage clients to try with a spilt reverse email append test … DMDatabases vs Other. After the test, we are confident DMD will become the primary reverse email append supplier!
REASON #2 – REVERSE EMAIL APPEND QUALITY: A low-cost reverse email append job is a waste of money if the wrong contact name and postal address is appended to the email address. We mention this point as our testing shows that some reverse email append vendors are boosting match rates by appending contact names and postal addresses that have no linkage to the email address. Marketers can monitor high error rates by including a sample of email addresses … in which name and postal info already exist … within the reverse email append job. And note that DMDatabases guarantees a 99% reverse email append accuracy rate!
REASON #3 – COMPETITIVE REVERSE EMAIL APPEND PRICING: Some promote lower reverse email append pricing, but with our slightly higher reverse append rates you'll receive a significantly higher return-on-investment … since our quality and higher match rate means more customers can be reached in ways other than email marketing only.
---
DATA SAMPLE FROM REVERSE EMAIL APPEND
standard: Full Contact Name (First Name, Middle I, Last Name)
standard: Full Postal Address
optional: Secondary Email Address
optional: Name & Email Address of Spouse
optional: Exact Age of Contact (Birth Month/Day/Year)
optional: Number of Persons Residing in Household
optional: Household Income
optional: Net Worth
optional: Cell Phone Number
optional: Homeowner vs Renter
optional: Race / Ethnicity
optional: Lifestyle Interests / Hobbies
optional: Political Affiliation
optional: Religious Affiliation
optional: Education Level
optional: Occupation
optional: Neighborhood Type
optional: Geographic Propensity Type (Highly Urban, Suburb, Rural, etc)
…. and many more data append options.
VALUE-ADDED REVERSE EMAIL APPEND OPTIONS
With reverse email append you may receive the contact name and email address for spouse and/or other members in the household.
With reverse email append you may receive a 100+ page Profile Analysis of your email names … this detailed analysis will provide valuable insights about demographic and psychographic groups that perform best.
With reverse email append, we can append demographics (age, race/ethnicity, education level, marital status, income, occupation, etc) and lifestyle interests (golfer, photographer, etc).
If you have many business email addresses intermingled with consumer email addresses, then we can separate and execute a business reverse email append. With the B2B reverse email append you will receive executive contact name, job title, business address, company name, company phone number, and firmographics (type of business, number of employees, etc).
*Call  888-395-6727 for immediate answers or complete below Info Request Form to learn more about our Reverse Email Append services.