APPAREL BUYERS EMAIL LISTS / MAILING LISTS
Fashionistas marketing lists for email marketing, digital ads, direct mail.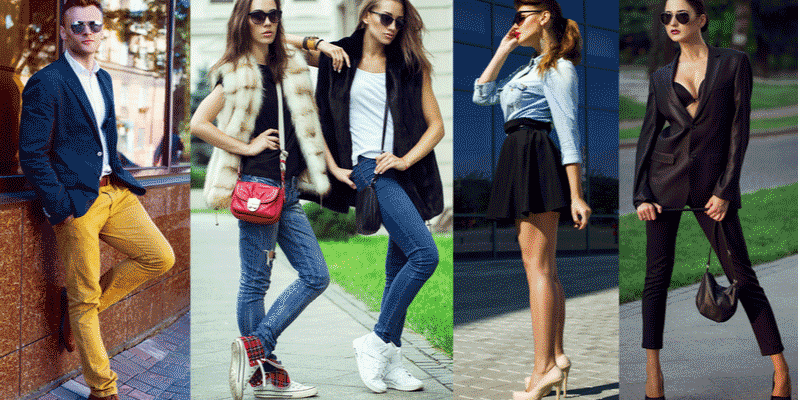 LARGEST APPAREL BUYERS MARKETING LIST - FASHION BUYERS EMAIL LIST
In our 30+ years of providing apparel buyers mailing lists, we have built alliances with an extensive number of companies that collect apparel data: lifestyle survey companies, magazine publishers, website registrations, direct response buyers / catalog marketers, and an array of niche sources.  Whether you're seeking fashionistas email leads or a mailing list of bargain fashion buyers … we have the fashion leads! Below are just a few ways we can segment your fashion buyers email list – postal list.
Affluent Women Apparel Shoppers
Bargain Fashion Shoppers
Big and Tall Fashion Shoppers
Fashion Buyers by Marital Status
Fashion Buyers by Occupation (White Collar vs Blue)
Fashion Buyers w/Golfer Country Club Look
Fashionistas Shoppers
Frequent Online Clothing Shoppers
High-End Fashion Shoppers
Luxury Fashion Brand Shoppers
Manhattan Millennial Fashion Shoppers
Plus Size Fashion Shoppers
Seniors that are Petite Fashion Shoppers
Yoga Apparel Shoppers
FASHION BUYER MARKETING LIST APPLICATIONS
Email Campaign to Fashionistas Marketing Lists: We will email blast your offer to your preferred target (women apparel buyers, fashion conscious marketing email list, etc) with a guaranteed email open rate (assuming offer/creative is approved). And after the email campaign to the women fashion buyers email list, you have the option of receiving an email list of the recipients that opened your email message … huge benefit since many of the fashion buyers that opened your email message can be converted into a customer with a just few more email offers.
Apparel Buyers Email List:   We can also provide the apparel buyers email list if you wish to execute and control your own fashion email campaign.  And note that all apparel buyers email lists have a 90+ percent accuracy rate or "money-refund!"  Of course, one major advantage of buying an email list of apparel – fashion buyers is the unlimited usage benefit … the option to test multiple offers, subject lines, creatives, etc.
Digital Ad Campaign to Apparel Buyers Marketing List: We will serve digital banner ads to your custom apparel buyers marketing list.  When your fashion buyers are surfing the web from their home network, your ad will appear on many of the websites that the fashion buyers are viewing.  And to reiterate – the digital ads are only served to the households from your custom apparel buyers marketing list.  Along with display ad clicks, this low-cost digital campaign is also a sure way to boost direct mail list results and email open rates! 
Facebook Ads to Fashionistas Email List:  Along with email marketing – you can use our fashionistas email list to reach the same "qualified" fashion buyers on Facebook. We emphasize the "qualified" word because the Facebook platform doesn't offer the extensive array of qualification filters for pinpointing your core apparel buyers – fashion buyers.
Apparel Buyers Mailing Lists:  Unlike digital ad mediums (Google ad words, Google Search, Facebook, etc), direct mail offers a guaranteed way to get your brand/offer in front of avid fashion buyers.  With direct mail your offer will not have to compete against countless other competitive offers … with direct mail you have the undivided attention of the fashion buyers.  And unlike the digital route – direct mail also guarantees optimal market coverage of your custom apparel buyers target.   And to help boost results from your apparel buyers mailing list – we can execute multiple digital ad campaigns in conjunction with the direct mail drop … synchronized campaigns will for sure boost your direct mail results. 
APPAREL BUYER MAILING LIST QUANTITY:
Our extensive number of sources results in the largest opt-in email list / mailing list of apparel buyers / accessory buyers / footwear buyers.
APPAREL BUYER MAILING LIST QUALITY:
Along with high quantity, extensive source collection also optimizes quality / accuracy … since we are able to verify all apparel buyer mailing list names by 2+ sources. Plus, each month every mailing address is verified. Our apparel buyer mailing list has a 95+ percent delivery guarantee or "money" refund!
APPAREL EMAIL LIST / MAILING LIST CUSTOM FASHION CATEGORIES:
Big & Tall Buyers Mailing List / Email List
Plus Size Buyers Mailing List / Email List
Accessory Buyers Mailing List / Email List
High-End Buyers Mailing List / Email List
Bargain Apparel Shoppers Mailing List / Email List
Teen with Apparel Buying Power Mailing List / Email List
Footwear, Sportswear, Formalwear Email Lists / Mailing Lists
Fashion Magazine Readers Email List / Mailing List
Frequent Retail Clothing Buyers Email List / Mailing List
Upscale Department Store Credit Holders Email List / Mailing List
QUALIFIERS FOR APPAREL BUYER EMAIL LIST / MAILING LIST:
With any of the primary apparel / footwear / accessory categories, we recommend that you use our demographic and lifestyle qualifiers to further refine your email list / mailing list. To review Click Here. Below are some list strategies for creating a custom apparel buyer email list / mailing list.
How to order an email list / mailing list of fashion conscious of women / men? Occupation is a proven mailing list strategy for reaching fashion conscious men & women. Lawyers, architects, interior designers, fashion designers, ad agencies, PR firms, and hair stylists are a few occupations for ordering a mailing list with a great propensity of chic dressing women and men.
How to order an email list / mailing list of high-end apparel buyers?
Of course not all rich people buy high-end footwear, clothing, accessories, etc. High-end apparel buying is driven by lifestyle just as much as income. For example, car style is one way to order a high-end apparel buyers email list / mailing list. For example, targeting women that drive BMWs, Mercedes, Audi, Rolls-Royce, etc is a sure way to create an email list of high-end women apparel buyers.
How to order an email list / mailing list of children apparel buyers?
Maternity wear buyers, Infant Apparel Buyers, Toddler Apparel Buyers, and Children Apparel Buyers … if these are your apparel targets then we recommend you visit our Master Households with Children Database … which offers a massive number of apparel shoppers with many options to further qualify your email list / mailing list. CLICK HERE
How to order an email list / mailing list of trendy teens / teens with buying power:
An effective way to reach teens that buy high-end stylish clothing is by using our High Income Household Mailing List … with a teenage qualifier. You may target households by the specific age and gender of the teenagers. Plus, to increase the odds that the teenagers are stylish shoppers, consider targeting parents with specific occupations; if parents are fashion conscious then most likely their teenage children are fashion conscious … with the money to supper their fashion desires.
---
BIG SELLER: EMAIL LIST OF FREQUENT ONLINE APPAREL BUYERS
This is one of our bestselling apparel mailing list … probably for the simple reason that this segment is booming. According to a recent study by eMarketer, apparel and accessories represent THE fastest growing categories for online shopping … over $45 billion dollars. And this booming market is going to continue. Many of these frequent online apparel / fashion buyers consist of working mothers, busy executives, seniors, and consumers located in rural areas.
RURAL ONLINE APPAREL BUYER EMAIL LIST
This list typically performs well for apparel offers probably because consumers located in rural areas have fewer clothing / fashion retailers … thus this group seeks online apparel shopping options.
SENIORS ONLINE APPAREL BUYER EMAIL LIST
This list is performing well probably because seniors have money … and are becoming more accustomed to buying apparel / fashion products online. In fact an eMarketer study indicates that the 55+ age group is the fastest growing age segment for online apparel shopping.
BIG SELLER: PLUS SIZE APPAREL BUYERS EMAIL LIST / MAILING LIST
According to industry studies the average American women wears size 14+, and this plus size group represents 67% of the US population. In other words our mailing list / opt-in email list of plus size buyers, offers apparel marketers an opportunity to easily reach America's largest apparel segment.
Furthermore, research shows that plus size clothing buyers have a difficult time finding quality stylish plus size clothing options … with their plus sizes often located on a few racks in the back of a retail store. With our plus size apparel buyer email list / mailing list, plus size marketers have an opportunity to present stylish clothing offers to America's largest apparel segment … that are seeking for more plus size buying sources.
FASHION MAGAZINE SUBSCRIBERS
Fashion Sense and Style Magazine Subscribers: 206,919 mailing list addresses. This custom mailing list consists of consumers who are seeking to learn about the latest fashion trends, styles, and designs. If you want a list of fashionistas – then this mailing list will work for you.
MORE Magazine: Subscribers to a magazine of articles on beauty, career, fashion, health, money, relationships, and travel for women age 40+. If you're seeking a mailing list of middle women that are fashion conscious – then this mailing list will work for you.
Vogue Magazine Subscribers: Over 600,000 mailing addresses of women you are passionate about fashion.
GQ Magazine Subscribers: Over 400,000 mailing addresses of men who are passionate about style. No doubt many of names on this list consist of frequent men high-end apparel buyers.
Teen Vogue Magazine Subscribers: If you're seeking the young trendsetters then this mailing list offers an excellent source. 11% male, 73% female; average age 19.
Other Apparel Buyers / Fashion Conscious Consumers: Subscribers to Cosmopolitan, Elle, Harper's Bazaar, Glamour, Self, Seventeen, Lucky, Allure, and Shape … are other magazines that will help you reach passionate apparel buyers.