HOUSEHOLDS WITH CHILDREN EMAIL LIST – MAILING LIST
Households with Children Marketing Lists for Direct Mail, Email Marketing, Digital Ads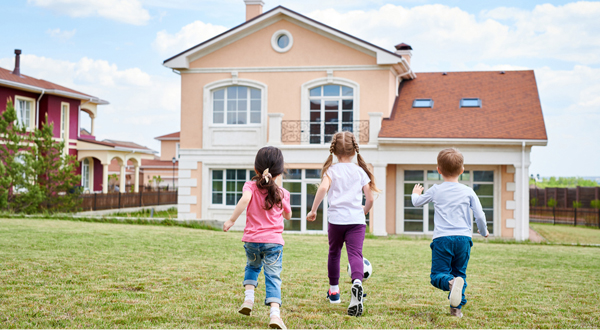 According to U.S. Census there are about 40,000,000 households with children under age 18. And these 40MM families with children constitute about 89,000,000 children
---
HOUSEHOLDS WITH CHILDREN MARKETING LIST APPLICATIONS
Email Campaign to Households with Children Marketing List: We will email blast your offer to "qualified" families with children leads with a guaranteed email open rate (assuming offer/creative is approved). And after the email campaign to the households with children email list, you have the option of receiving an email list of the parents that Opened your email message … huge benefit since many of the parents that opened your email message can be converted into a customer with a just few more email offers.
Households with Children Email List:   We can also provide the households with children email list if you wish to execute and control your own email campaign.  And note that our households with children email list has a 90+ percent accuracy rate or "money-refund!"  Of course, one major advantage of buying an email list of parents is the unlimited usage benefit … the option to test multiple offers, subject lines, creatives, etc.
Digital Ad Campaign to Households with Children Marketing List: We will serve digital banner ads to the households with children email list.  When your qualified households with children leads are surfing the web from their home network, your ad will appear on many of the websites that the parent leads are viewing.  And to reiterate – the digital ads are only served to households from your customized households with children marketing list. Along with display ad clicks, this low-cost digital campaign is also a sure way to boost direct mail list results and email open rates! 
Facebook Ads to the Parents Email List:  Along with email marketing – you can use our parents email list to reach the same "qualified" parents on Facebook. We emphasize the "qualified" word because the Facebook platform doesn't offer the extensive array of qualification filters for pinpointing your optimal households with children marketing leads.
Households with Children Mailing Lists:  Unlike digital ad mediums (Google ad words, Google Search, Facebook, etc), direct mail offers a guaranteed way to get your brand/offer in front of qualified parent leads.  With direct mail your offer will not have to compete against countless other competitive offers … with direct mail you have the parent's undivided attention.  And unlike the digital route – direct mail guarantees optimal market coverage of households with children leads.  And sure, direct mail can be expensive, but if your customers have a large LTV then direct mail will easily provide a multiple ROI.  And to help boost results from your households with children mailing list – we can execute multiple digital ad campaigns in conjunction with the direct mail drop … synchronized campaigns will for sure boost your direct mail results. 
HOUSEHOLDS WITH CHILDREN MARKETING LIST - BY CHILDREN AGE
Under 5 years = 21,615,000
5 to 9 years = 21,773,000
10 to 14 years = 22,124,000
15 to 19 years = 23,583,003
HOUSEHOLDS WITH CHILDREN MARKETING LIST QUANTITY:
For 30+ years DMDatabases has offered THE highest mailing list quantity of households with children … with the current households with children mailing list quantity approaching 65,000,000  The secret recipe is simply a huge cooperative database … comprising of data contributions from some of America's largest retailers and children product suppliers.  And due to the high quantity of sources - most of the children mailing list segments are triple source verified.
HOW TO BUILD THE OPTIMAL CHILDREN MAILING LIST - PARENTS EMAIL LIST:
From 30+ years of experience we have seen every imaginable children offer, so we've extensive experience with selecting the ideal children mailing list for a specific offer. Example, buying a children mailing list without any qualifiers is rarely a good idea … as response rates are always better when using qualifiers with the households with children email list - mailing list; for example: age of the parents, education level of the parents, income, number of children in household, number of adults in household, ethnicity, lifestyle interest, etc …  these qualifiers and others can make the difference between a 1% response and a 5% response rate; tweaking a children email list / mailing list can make a huge difference.
CREATE A PARENTS EMAIL LIST BY USING SPECIFIC CHILDREN QUALIFIERS
Children's Gender
Children's Month of Birth
Children's Year of Birth
Children with X Siblings
FAMILIES MAILING LIST BY NUMBER OF KIDS IN HOUSEHOLD
1 child in household
2 children in household
3 children in household
Etc.
FAMILIES MARKETING LIST BY PARENT'S OCCUPATION
Doctors with children mailing list
Lawyers with children mailing list
Teachers with children mailing list
Nurses with children mailing list
*Segment your children mailing list by 100+ occupational job titles.
FAMILIES MARKETING LIST BY CHILDREN SCHOOL GRADE LEVEL
Newborns
Preschoolers
Kids in Elementary School
Kids in Middle School
Kids in High School
Kids in Applying for College
CHRISTIAN FAMILIES MAILING LIST - CHRISTIAN FAMILY EMAIL LISTS
Religious Leader with Children (Pastor, Rabbi, etc)
Christian Families that home school – homeschoolers
Parents – Donors to Christian Causes
Frequent Bible/Devotional Readings
Parents buy Christian/Gospel Music
Active Subscribers to Religious Magazines
Mormon Households with Children
Catholic Families
*Mailing list under 10 cents per name
FAMILIES MARKETING LISTS BY VEHICLE TYPE
Families that own a mini-van: over 1.5 million
Families that own a SUV: over 5.1 million
Families with 3+ vehicles mailing list: over 4.8 million
Families that own a pickup truck: over 3.3 million.