PILOTS EMAIL LIST – MAILING LIST
Pilots Marketing List for Direct Mailing, Email Marketing, Digital Ads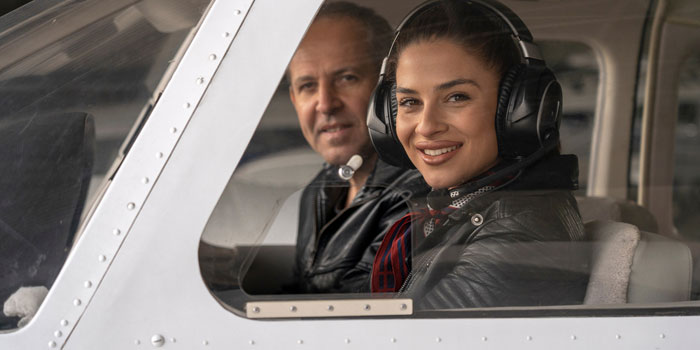 Largest and most accurate pilots email list and pilot mailing list on the market!
30+ Years the Market Leader for Pilot Marketing Leads
---
PILOT MARKETING LIST APPLICATIONS 
Aircraft Pilots Email Campaign:  We will email blast your offer to your pilots marketing list with a guaranteed email open rate (assuming offer/creative is approved). And after the email campaign to the pilot email list, you have the option of receiving an email list of the pilot leads that Opened your email message … huge benefit since many of these email open leads can be converted into a customer with a just few more email offers.
Aircraft Pilots Email List:  We can also provide the pilots email list if you wish to execute and control your own pilot email campaign. And note that our pilot email list has a 90+ percent accuracy rate or "money-refund!" Of course, one major advantage of buying a pilot marketing email list is the unlimited usage benefit … the option to test multiple offers, subject lines, creatives, etc.
Digital Ad Campaign to Aircraft Pilot Marketing List:  We will serve digital banner ads to your pilots marketing list. When the pilots are surfing the web from their home network, your ad will appear on many of the websites that the pilot leads are viewing. And to reiterate – the digital ads are only served to households from your pilot marketing list. Along with display ad clicks, this low-cost digital campaign is also a sure way to boost direct mail list results and email open rates!
Facebook Ads to Qualified Aircraft Pilot Leads: Along with email marketing – you can use our pilot email list to reach the same "qualified" pilot leads on Facebook. We emphasize the "qualified" word because the Facebook platform doesn't offer the extensive array of qualification filters for pinpointing your optimal pilot leads.
Aircraft Pilots Mailing List: Unlike digital ad mediums (Google ad words, Google Search, Facebook, etc), direct mail offers a guaranteed way to get your brand/offer in front of aircraft pilots. With direct mail your offer will not have to compete against countless other competitive offers … with direct mail you have the pilots undivided attention. Sure, direct mail can be expensive, but if your customers have a large LTV then direct mail will easily provide a multiple ROI. And to help boost results from your pilots mailing list – we can execute a digital ad campaign in conjunction with the direct mail drop … synchronized campaigns will for sure boost your direct mail results.
---
PILOT LEADS – PRICING
Pilot Direct Mail Leads: 2 to 9 cents per name
Pilot Email Leads: 9 cents per when combined with a pilot mailing list purchase
Pilot Digital Ad Campaign: 1 to 4 cents per ad impression
PILOT EMAIL LEADS – LOWEST PRICING:
Guarantee lowest price pilot leads. We will match any rate … plus an additional 10% off … if competitive rate matches our "money-refund" quality guarantee.
PILOT EMAIL LIST – PILOT MAILING LIST – QUALITY GUARANTEE:
All pilot marketing leads have the following "money-refund" quality guarantee:
Pilot Contact Name … 95+% accurate or money refund
Pilot Direct Mail Address … 95+% accurate or money refund
Pilot Email Address … 90+% accurate or money refund
Pilot Phone Number … 95% accurate or money refund
PILOT EMAIL LIST QUANTITY:
Based on competitive research – we confidently conclude that we have more pilot email addresses than any other data seller. As important, our pilot email addresses have a "money-refund" data accuracy guarantee; all are double-source verified!
PILOT EMAIL LIST – MAILING LIST QUALIFIERS:
Of course not all pilots are alike, so use our extensive array of qualifiers to pinpoint the type of pilots that work best for your offer.
CERTIFICATION LEVEL AVAILABLE WITH PILOT EMAIL LEADS – MAIL LEADS:
Commercial pilot, student pilot, recreational pilot, private pilot.
PILOT DEMOGRAPHICS AVAILABLE WITH PILOT EMAIL LEADS – MAIL LEADS:
Age, gender, income, net worth, race/ethnicity, marital status, and more.
BUY PILOT MARKETING LEADS BY PILOT RATINGS:
Advanced
Airframe
Multi-engine airplane
Single engine airplane
Multi-single engine
Glider
Glider Aero Tow
Instrument
Instrument Airplane
Instrument Helicopter
Instrument Airplane & Helicopter
Lighter-than-air free balloon
Multi-Engine Sea
Powerplant
Rotocraft Helicopter
Single Engine SEA
Sport
Turbojet Powered
---
CUSTOM PILOT MAILING LISTS:
-Pilot Getaways: Subscribers to a magazine dedicated to private pilot travel. 98% male; average age 54.
Qty: 6,410
-Plane & Pilot Magazine: Subscribers to a magazine for mainstream, general aviation pilots committed to private aviation. 85% male, 7% female; average age 45.
Qty: 35,510
*Canadian subscribers: 13,226
-Sport Pilot Magazine: Subscribers to a magazine for aviation hobbyists.
Qty: 4,923
-Flying Magazine: Subscribers to and expires of an aviation magazine written for pilots of all types of aircraft; covers products, services, pilot technique, aircraft operations and flight training.
81% male, 6% female; average age 49.
Qty: 105,988
-Aviation International News Magazine: Subscribers to a magazine that provides the pilot and aviation industry with the latest information on business, commercial, and regional flying worldwide.
80% male, 19% female.
Qty: 50,446
International Subscribers: 15,336
–
-Corporate Flight Dept: 17,016
-Charter Flight Companies: 6,099
-Air Tax Companies: 882
-Fractional Air Companies:
Avionics Magazine: Subscribers to a magazine for commercial and military aviation professionals; covers topics such as corporate aircrafts, air traffic control, satellite navigation and positioning and commercial transportation.
85% male, 7% female.
Qty: 31,820
Commercial jets: 14,770
Business jets: 12,993
Military jets: 11,349
Heavy turbo prop: 7,781
Light turbo prop: 8,538
Helicopters: 14,065