TRAVEL EMAIL LEADS – TRAVELERS EMAIL LISTS
Multi-Source Travelers Marketing Lists for Direct Mail, Email Marketing, Digital Ads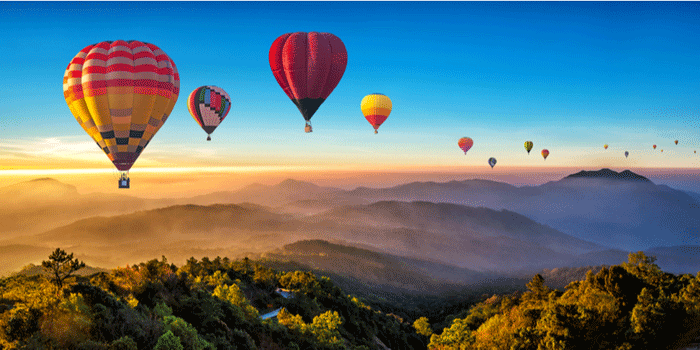 The Master Travelers Email Database contains double-verified opt-in email addresses for 28,000,000 travelers! These travel email leads consist of travel registrants that have requested information about cruises, travel tips, sightseeing tours, vacation hotspots, etc. These unique travel marketing lists are contributed from some of the largest and respected travel websites, so there are a few restrictions on offers that may use the travel email database.
---
TRAVEL EMAIL LEADS QUALITY GUARANTEES
Traveler Full Name: 95+ percent accurate or "money-refund"
Traveler Mailing Address: 95+ percent accurate or "money-refund".
Traveler Email Address: 90+ percent accurate or "money-refund".
Traveler Primary Demographics: 95+ percent accurate or "money-refund".
---
TRAVELER MARKETING LIST APPLICATIONS
Email Campaign to Traveler Marketing List: We will email blast your offer to "qualified" Traveler leads with a guaranteed email open rate (assuming offer/creative is approved). And after the email campaign to the Travelers email list, you have the option of receiving an email list of the Traveler leads that Opened your email message … huge benefit since many of these email open leads can be converted into a customer with a just few more email offers.
Travelers Email List:   We can also provide the Traveler email list if you wish to execute and control your own Traveler email campaign.  And note that our Travelers email list has a 90+ percent accuracy rate or "money-refund!"  Of course, one major advantage of buying the travelers marketing email list is the unlimited usage benefit … the option to test multiple offers, subject lines, creatives, etc.
Digital Ad Campaign to Traveler Marketing List: We will serve digital banner ads to your Travelers marketing list.  When your qualified Travelers are surfing the web from their home network, your ad will appear on many of the websites that the travelers are viewing.  And to reiterate – the digital ads are only served to households from your customized travelers marketing list. Along with display ad clicks, this low-cost digital campaign is also a sure way to boost direct mail list results and email open rates! 
Facebook Ads to Qualified Traveler Leads:  Along with email marketing – you can use our Travelers email list to reach the same "qualified" Travelers on Facebook. We emphasize the "qualified" word because the Facebook platform doesn't offer the extensive array of qualification filters for pinpointing your optimal Traveler leads.
Traveler Mailing List:   Unlike digital ad mediums (Google ad words, Google Search, Facebook, etc), direct mail offers a guaranteed way to get your brand/offer in front of qualified travel leads.  With direct mail your travel offer will not have to compete against countless other competitive offers … with direct mail you have the traveler's undivided attention.  Sure, direct mail can be expensive, but if your customers have a large LTV then direct mail will easily provide a multiple ROI.  And to help boost results from your Traveler mailing list – we can execute multiple digital ad campaigns in conjunction with the direct mail drop … synchronized campaigns will for sure boost your direct mail results.  
---
As with our mailing list of travelers, we offer over 100+ filters to help you pinpoint your core travel email leads. Filter your travel marketing leads by exact age, income, net worth, number of traveling adults in household, language spoken, and many other demographic filters. You may also target frequent travelers by lifestyle interest with an affinity to your offer … such as artistic travelers, athletic – active travelers, cerebral travelers, adventure travelers, family travelers, single travelers, and much more.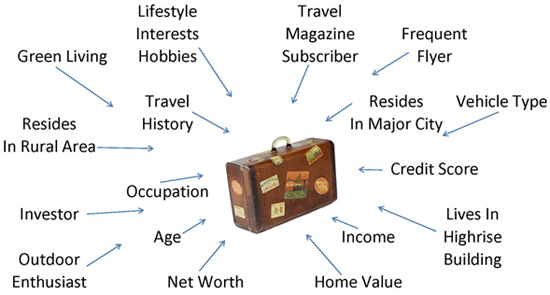 Create your own customized travelers email list with custom demographic and lifestyle filters. Here are some ideas of travel email lists that you can create.
FAMILY TRAVEL EMAIL LIST … is selectable by age of children, number of children, and marital status of parent (single parent household). Example, you may order a traveler email list consisting of large families (4+ children) or one child families.
EMAIL LIST OF TRAVELING GOLFERS … is selectable by age, net worth, income, education level, occupation, and more.
EMAIL LIST OF AFFLUENT TRAVELERS … selectable by income, net worth, luxury auto types, boat/yacht owners, etc.
EMAIL LIST OF TEACHERS THAT TRAVEL
Teachers that enjoy traveling during their school break. You can reach these teachers at home address or even their school email address. You can also target teachers by subject taught, teaching experience, income, and much more. For example, a Spanish teacher email list would be perfect for travel offers to Spain, etc. Travelers to India? How about an email list of teachers that focus on India? Travelers to China? Again, an email list of teachers that focus on Asian studies.