MAILING LIST OF TRAVELERS – TRAVEL MAILING LISTS
Multi-Sourced Mailing List of Avid Vacation Travelers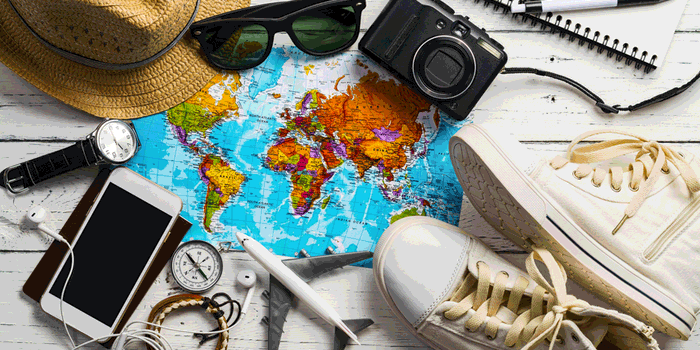 For 30+ years DMDatabases has been the leading data aggregator of travelers mailing lists – travel leads. Though along with offering the highest quantity of travel leads – our primary customer benefit lies with filtering – travel list segmentation. Just about everyone is a traveler, but of course not all travel leads are alike; simply ordering a list of travelers will not work. To maximize results - you must qualify your list of travelers. To help you filter – quality your travel leads, we a comprehensive selection of demographics & psychographics … that you can use to customize your travelers list. Here are some examples of travelers mailing list segments:
Adventure Travelers
Affluent Travelers
American Express Travelers
Casino Travelers
City Dwellers Who Love the Outdoors
Cruise Travelers
Culinary Enthusiasts Travelers
Disney World Travelers
First Class Travelers
Frequent International Travelers
Frugal Travelers
Golden Years Avid Travelers
Golfers Travelers
Highly Educated Travelers
International Traveling Business Executives
Large Family Travelers
Luxury Travelers
NASCAR Travelers
Physically Active Travelers
RV Travelers
Senior Casino Travelers
Solo Travelers
Spa & Resort Travelers
Timeshare Travelers
Travel Writers
Travelers by Ethnicity
Ultra-Affluent Travelers
Vacation Home Travelers
Very Young Travelers (< age 30)
Wine Aficionados Travelers
SOURCES FOR TRAVEL MAILING LISTS
Master Travelers Database is compiled from a very broad collection of accredited travel affinity sources: Travel Trade Show Attendees, Travel Magazines, Travel Surveys, Purchase Transactional Data, In-Flight Telephone Users, Purchases from In-Flight Catalogs, Luxury Travel Car Rentals, Travel Club Rosters, Duty Free Retailers, ETC.
TRAVELERS MAILING LISTS FROM TRAVEL MAGAZINES
Afar Travel Mailing List
Backpacker Travel Mailing List
Caribbean Living Travel Mailing List
Conde Nast Traveler Mailing List
Cruise Travel Mailing List
Food & Wine Travel Mailing List
Global Travel Mailing List
International Living Travel Mailing List
National Geographic Travel Mailing List
Travel & Leisure Mailing List
---