TRUCK DRIVER EMAIL LISTS - OWNER OPERATOR EMAIL LISTS
Truck Driver Leads for emailing, telemarketing, SMS, direct mail, and digital ads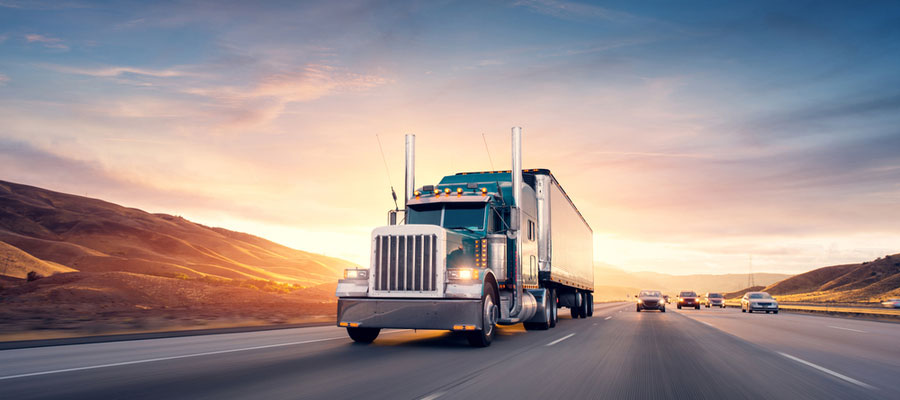 Over 800,000 truck drivers - owner-operators - trucking fleet companies … selectable by number of trucks, number of tractors, number of trailers, number of drivers, truck driver ethnicity, and other filtering options.   This trucking database also offers option to filter by type of cargo and carrier classifications. These truck driver leads can be reached via direct mail, email, mobile/text, or digital ads.
TYPE OF EQUIPMENT
Trucks
Tractors
Trailers
Motor Coach
School Buses
Mini-Bus/Van
Limos
CLASSIFICATION
Authorized
Exempt
Private
Private Passenger/Business
Private Passenger/Non Business
Indian Tribe
Migrant
Mail
Federal Government
State Government
Local Government
RECORD TYPE
Both Carrier & Shipper
Carrier
Shipper
Cargo Tank
Registrant
FLEET SIZE
1
2-3
4-6
7-8
9-11
12-14
15-17
18-20
21-23
24-28
29-32
33-38
39-44
45-55
56-75
76-100
101-200
201-300
301-400
401-550
551-999
1000-2000
2001-3000
3001-4000
4001-5000
Over 5000
TYPE OF CARGO
Beverages
General Freight
Farm Supplies
Household Goods
Construction
Metal/Sheets/Coils/Rolls
Water-Well
Motor Vehicles
Utility
Driveway-Towaway
Logs-Lumber
Building Materials
Mobile Homes
Machinery
Fresh-Produce
Liquid-Gases
Intermodal
Passengers
Oilfield Equipment
Livestock
Grain-Feed-Hay
Coal-Coke
Meat
Garbage/Refuse/Trash
US Mail
Chemicals
Commodities Dry-Bulk
Refrigerated Foods
Paper-Products
Other Cargo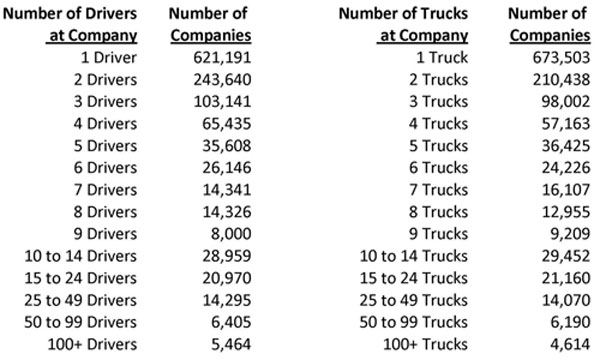 COMMERCIAL TRUCK DRIVERS EMAIL LIST – MAILING LIST – BY AGE
Age 20 to 29: 5%
Age 30 to 39: 21%
Age 40 to 49: 22%
Age 50 to 59: 19%
Age 60 to 69: 12%
Age 70 to 79: 3%
Age Unknown: 18%
NOTE: CDL Email List and CDL Mailing list also selectable by race, ethnicity, gender, dwell type, and other demographics.
UNIQUE TRUCK DRIVER EMAIL LISTS
Women Truck Drivers Email List
Hispanic Truck Drivers Email List
Long Haul Truck Driver Email List
Over-the-Road Truck Driver Email List
Semi-Truck Driver Email List
Years Driving Truck Email List
Truck Operators Marketing List: Here are 5 options you may consider when seeking truck operators - truck driver sales leads:
Independent truck operators that transport freight for others
Companies (multiple trucks/drivers) that transport freight for others
Manufacturers/Wholesalers that use trucks for their own business
Service companies that use trucks for their own business (landscapers, contractors, etc)
All of above
---
TRUCK DRIVER LEADS - OWNER OPERATORS – MARKETING APPLICATIONS
Email Campaign to truck driver leads:   We will email blast your offer to "qualified" truck driver leads – owner operators … with a guaranteed email open rate (assuming offer/creative is approved). And after the email campaign to the truck driver leads, you have the option of receiving an email list consisting of the truck driver leads that Opened your email message … huge benefit since many of these truck driver hot leads can be converted into a customer with a just few more offers.
Email List of truck driver leads:   We can also provide an email list of the truck driver leads if you wish to execute and control your own email campaign to the truck driver leads. And note that our truck driver email list has a 90+ percent accuracy rate or "money-refund!" Of course, one major advantage of buying a truck driver – owner operator marketing email list is the unlimited usage benefit … the option to email multiple offers, subject lines, creatives, etc.
Digital Ad Campaign to truck driver leads:  We will serve digital banner ads to households with truck drivers – owner operators. When your truck driver lead is surfing the web from their home network, your ad will appear on many of the websites that the truck driver lead is viewing. And to reiterate – the digital ads are only served to households from your customized truck driver marketing list. Along with display ad clicks, this low-cost digital campaign is also a sure way to boost truck driver direct mail list results and email open rates!
Truck Driver Facebook Ad Campaign: Along with email marketing – you may also use our truck driver email list to reach your truck drivers on Facebook … since typically over 60% of our truck driver email addresses match the Facebook platform. This high match rate is further proof that we have the truck driver's primary email addresses. Primary are the email addresses that the truck drivers frequently check while Tertiary are the addresses that people never check. Low-cost data sellers have Tertiary email addresses … mainly because Tertiary addresses are easy to compile.
CLICK HERE - if you're seeking an email list of trucking companies … transporters with multiple trucks