TEACHERS AT HOME EMAIL LIST – MAILING LIST
Teachers at home marketing lists for email, mail, digital ads, mobile ads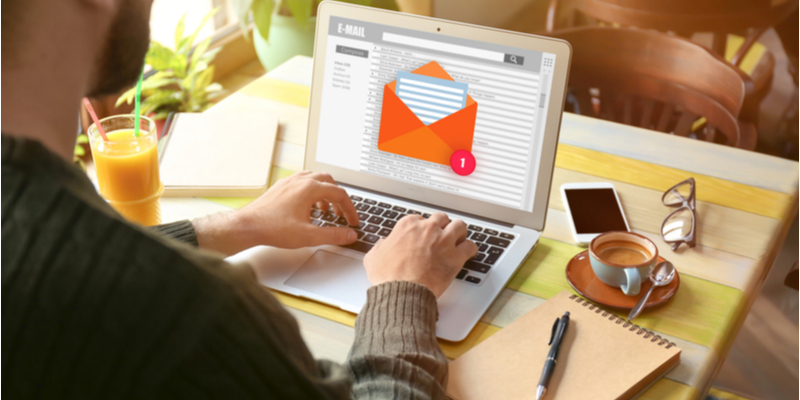 OFTEN, IT'S BETTER TO REACH EDUCATORS AT THEIR HOME THAN SCHOOL ADDRESS
: For non-school related offers it's best to reach teachers at their home address … not the teachers school email address. In fact, many school email systems will block incoming emails with non-education related offers. Besides, even for education offers, school marketers often find success using non-school teachers email lists. And the great news is that DMDatabases offers the largest teachers at home list … over 3,000,000 teachers. Plus, the teachers email list quantity exceeds 2,000,000; and to reiterate this quantity represents the teacher's opt-in personal email address; no other teacher data supplier can match our quantity – market coverage!
EMAIL + FACEBOOK: The Facebook option is one big advantage of purchasing a teachers email list at home address. Your customized teachers email list can also be used on Facebook … by simply uploading the "personal" email addresses. Note that the Facebook option is not available when ordering an educator school email list … since most educators use their personal email address on their Facebook account … not their school email address.
ONE-TWO PUNCH FOR OPTIMAL EMAIL RESULTS: Emailing an offer to both the teacher's school email address AND home/personal email address is a guaranteed way to maximize response. To aid this marketing approach note that teachers at home email list is discounted … when also purchasing a school teachers email list.
A FEW REASONS WHY TEACHERS ARE GREAT PROSPECTS FOR CONSUMER OFFERS
EDUCATED: Companies with offers that appeal to higher educated segments – should add a teachers email list to their marketing mix! 100% of teachers have a college degree … while only about 30% of the US population has a college degree. And about 60% of teachers have a graduate degree … while only about 10% of the US population has an advanced degree.
INCOME: Marketers with higher income offers should consider a teachers email list … when considering teachers have an average "household" income that is about $50,000 higher than general population … thus teachers are more much more likely to have discretionary income than the general population.
TRAVEL: Compared to the general population – surveys show that teachers are more likely to take international vacations. Maybe it's due to the extra discretionary income, a bit more available vacation days, and/or simply a bit higher interest level in exploring. Regardless, marketers with a travel offers should consider a teachers email list.
WELLNESS & FITNESS: A teachers email list is also effective for companies with wellness, health, fitness, and/or sports related offers … as surveys show educators are more likely than the general population to engage in wellness and fitness than the general population.
INFLUENCERS: Teachers have the ears of parents, administrators, and of course students (about 58,000,000 K-12 students, and 21,000,000 college students) … meaning teachers have the power to share a message … better than most celebrities and other media stars. For example, Pepsi contacted thousands of teachers to help spread the message of Pepsi's Recycle Rally. Bottom-line, a teachers email list is a perfect vehicle to help spread a message about products, services, movements, and more!
MORE RECEPTIVE TO ONLINE OFFERS: According to a Simmons Survey, teachers are more likely than the general population to make a purchase in response to an email offer from a retailer / business … thus another good reason for marketers to use a teachers email list.
FINANCIAL OFFERS: Teachers are about twice as likely to have a savings account than the general population. About 40% of teachers have a 401k, 403b, 457b, or Tax-Sheltered Annuity … much higher percentage than general population. So yes – a teachers email list can work for financial offers.