GOLF MAILING LISTS – GOLF EMAIL LISTS
Golfers Marketing Lists for Mailing, Email Marketing, Digital Ads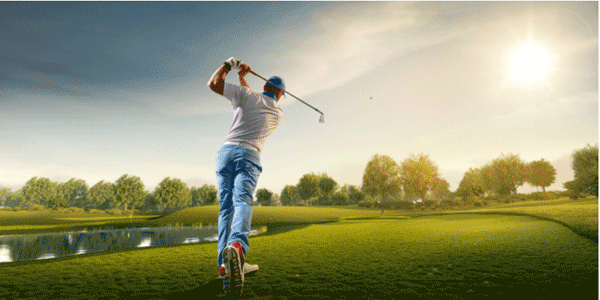 From the 30+ years of aggregating golfer data – the Premier Golfer Marketing Database is approaching 20,000,000 golfer leads … representing the largest golf marketing list on the market.  And these are bona-fide golfers … all golfer leads verified by a minimum of 2+ golf sources.  Furthermore, the golfer marketing lists are selectable by an extensive array of demographic and psychographic qualifiers, such as: income, net worth, occupation, car ownership type, exact age, marital status, executive job title, and so much more. 
---
GOLF LEADS - AGGREGATED SOURCES:
Golf publications, golf surveys, golf product buyers, golf warranty card data, golf course visitor lists, golf raffle data, and extensive array of golf niche sources.
---
GOLFER MARKETING LIST APPLICATIONS
Email Campaign to Golfer Marketing List:  We will email blast your offer to "qualified" golfer leads with a guaranteed email open rate (assuming offer/creative is approved). And after the email campaign to the golfers email list, you have the option of receiving an email list of the specific golfers leads that Opened your email message … huge benefit since many of these golf email open leads can be converted into a customer with a just few more email offers.
Golfer Email List:  We can also provide the golfer email list if you wish to execute and control your own golfer email campaign. And note that our golfers email list has a 90+ percent accuracy rate or "money-refund!" Of course, one major advantage of buying a golf marketing email list is the unlimited usage benefit … the option to test multiple offers, subject lines, creatives, etc.
Digital Ad Campaign to Golfer Marketing List:  We will serve digital banner ads to your golfers marketing list. When your qualified golfers are surfing the web from their home network, your ad will appear on many of the websites that the golf leads are viewing. And to reiterate – the digital ads are only served to households from your customized golf marketing list. Along with display ad clicks, this low-cost digital campaign is also a sure way to boost direct mail list results and email open rates!
Facebook Ads to Qualified Golfer Leads:  Along with email marketing – you can use our golfers email list to reach the same "qualified" golfers on Facebook. We emphasize the "qualified" word because the Facebook platform doesn't offer the extensive array of qualification filters for pinpointing your optimal golfer leads.
Golfer Mailing List:  Unlike digital ad mediums (Google ad words, Google Search, Facebook, etc), direct mail offers a guaranteed way to get your brand/offer in front of real estate investors. With direct mail your golf offer will not have to compete against countless other competitive offers … with direct mail you have the readers undivided attention. Sure, direct mail can be expensive, but if your customers have a large LTV then direct mail will easily provide a multiple ROI. And to help boost results from your golfer mailing list – we can execute multiple digital ad campaigns in conjunction with the direct mail drop … synchronized campaigns will for sure boost your direct mail results.
Golf Club Members: We can serve your display ad to golfers that are members of specific golf clubs – country clubs.
NICHE GOLFER EMAIL LISTS - GOLFER MAILING LISTS
Avid Golfer Leads:  The avid golfers marketing list consist of golfers that play a minimum of 2x per week AND subscribes to a golf publication. The avid golfers mailing list is not recommended for marketers with small geographic areas as the quantity is too small.  The avid golfers email list is perfect for testing new product ideas or marketing angles … as one can extrapolate how a casual golfer may respond based on how avid golfers respond.
Affluent Golfer Leads: This custom golfer's list consists of individuals with a net worth of $1,000,000+.
Golf Community Golfers: These golfers live in golf communities.
Individuals employed in some facet of the golf industry (manufacturer, golf course management, golf retailer
Golf Charities Mailing List (3,500): These are golf clubs and golf associations that organize golf charity tournaments.  These golf tournament organizers are often seeking sponsors … sponsors that can expose their brand/offer to large number of "avid golfers."  Also, the leaders of these charities are often the golf club's key decision makers … who have the authority to put your brand up on the bulletin board … where all the golf club members can see. In essence, buying this list is like buying a mailing of avid golfers … though at a fraction of the cost.  And note that we can help execute a low-cost direct mail campaign to these golf club executives.
---
Other Niche Golfer Lists
Female Golfers
Golf Digest Subscribers
Golf Illustrated Subscribers
Golf Magazine Subscribers
Golfers by Occupation
Golfers Who Travel
Hispanic Golfers
Golf Coaches
High School Golf Coaches
Collegiate Golf Teachers
Collegiate Golf Team Coaches
Golf Clubs
Public Golf Courses
Private Golf Courses
Country Clubs
Golf Driving Ranges
Managers and Top Execs Within Golf Industries
Country Clubs: 29,787
Golf Carts Retailer: 789
Golf Carts Wholesaler: 1,082
Golf Consultants/Trainers: 8,433
Golf Course Builders: 862
Golf Manufacturers: 2,775
Golf Retailers: 5,558
Private Golf Clubs: 16,147
Professional Golf Associations: 826
Public Golf Courses: 21,576
Golfer Real Estate Leads
Our full list of consumer demographics (age, net worth, credit, etc) is available with the Premier Golfing Database, and for this reason this golfing list is an excellent source for generating qualified real estate leads for high-end resorts with the golfing amenity.