REAL ESTATE AGENTS EMAIL LIST
Free real estate agency list when purchasing realtor email list!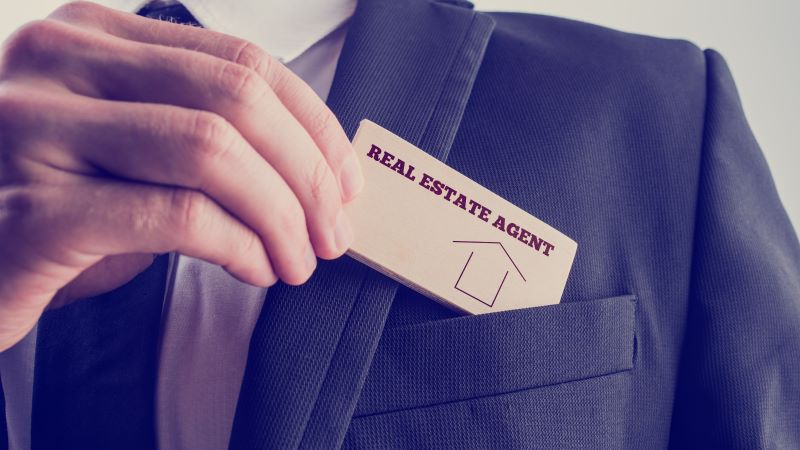 We offer key contact data on over 2,000,000 licensed real estate agents.  And the real estate agent email list quantity exceeds 1,000,000 email addresses … largest on the market!  As important as quantity, there are also two huge benefits that distinguishes DMD from all the other data sellers with real estate agent email lists – mailing lists.
 #1: QUALIFIERS – FILTERING: For optimal results you need to customize your real estate agents mailing list. And for this critical task we offer an array of filters to pinpoint real estate agents by age, income, ethnicity, gender, education level, etc. The applications are endless. For example, if you want a realtor email list to help sell your high-end luxury property, then it's probably best to focus on very affluent realtors … as likely high-value luxury real estate is their domain. If you are selling homes to seniors, then maybe it's best to use age 50+ when customizing your realtor email list. 
#2: QUALITY GUARANTEE: Sure, every data seller promises quality, BUT look closely and you'll note that very few … if any … support their quality assurances with a detailed "money-refund" guarantee. Sure, spending a few hundred dollars for 100,000+ real estate agent email leads sounds cheap, though the punch-line is that the low-cost email list will result in headaches and countless wasted hours; plus, high chance your email blasting account will be closed for trying to blast a low-quality out-of-date real estate agent email list. Bottom-line, the only way to confidently buy a high-quality realtor email list is with a detailed money-refund guarantee, per below:
Full Name of Real Estate Agent: 95+ percent accurate or "money-refund"
Mailing Address: 95+ percent accurate or "money-refund"
*sure, you may not need the postal/mailing address, though note that if the mailing address is not accurate, then most likely your real estate agent  email list is highly out-of-date … agent is no longer employed at the address or even working in the RE field.
Realtor Cell Phone#: 90+ percent accurate or "money-refund"
Realtor Email Address: 90+ percent accurate or "money-refund"
UNIQUE REAL ESTATE AGENTS EMAIL LISTS – MAILING LISTS
Mailing List of Real Estate agents that drive luxury cars (Audi, BMW, Mercedes, Land Rover, Tesla, etc)
Very Affluent Realtors Mailing List (Net Worth $1MM+)
Young Real Estate Agents Mailing List
Mailing List of Realtors that are Seniors (Age 65+)
Hispanic Real Estate Agents Email List
Real Estate Developers Email List
Commercial Real Estate Agents Email List
MORE EFFECTIVE THAN A REAL ESTATE AGENT EMAIL LIST?
Fact 1: There are over 2,000,000 real estate agents, though only about 250,000 real estate agencies.
Fact 2: Majority of the 2,000,000+ real estate agents work for one of the 250,000 real estate agencies.
Conclusion: If you're selling a product/service that will help real estate agents … OR if you want realtors to know about your property, then often the wisest choice is to bypass the real estate agent email list, and instead go directly to the key decision makers at the real estate agency. It's the owners/managers of the real estate agencies that often decide on your offer … not the agents. So instead of spending money on an email list of real estate "agents," the wiser move is to focus your limited advertising sources on key decision makers at real estate agencies.
REAL ESTATE AGENCY MAILING LIST - EMAIL LIST
Real Estate Agencies with 1 to 4 agents: 368,000
Real Estate Agencies with 5 to 9 agents: 35,751
Real Estate Agencies with 10+ agents: 24,606
Real Estate Agencies with a Website: 186,000
Real Estate Agencies with a UCC Lien: 63,000
Well Established Real Estate Agencies (25+ years): 100,000+
New Real Estate Agencies (<5 years): 87,000
Real Estate Agencies specializing with rentals: 33,000
Call now and get an accurate and qualified realtor email list – mailing list!