ELECTRICIANS EMAIL LIST – ELECTRICIANS MAILING LIST
Electrical Contractors Marketing Lists for Email, Mail, Digital Ads, Mobile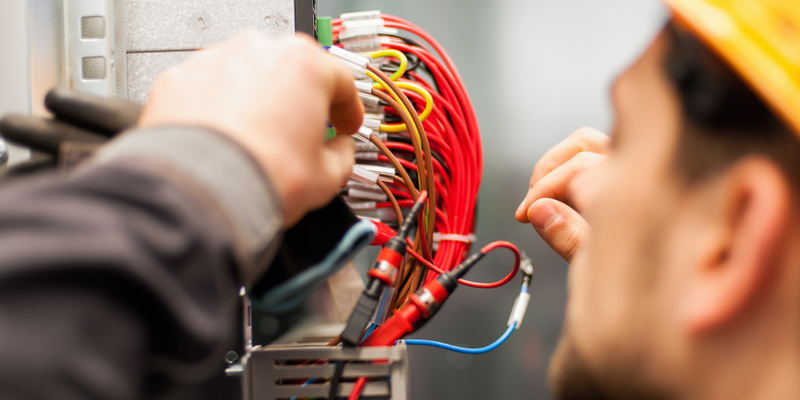 ELECTRICAL CONTRACTOR MAILING LIST QUANTITY:
The electrical contractors mailing list has 95,000 electrician "companies" … representing the largest electrical contractor mailing list on the market. These are bona-fide electrical contractors; higher quantity "if" you wish to include contractors that do electrical work as a secondary line of business.
ELECTRICAL CONTRACTOR EMAIL LIST QUANTITY: The electrician email list quantity totals 41,000 records … no other data seller matches this email list quantity! And again, this electrical contractor email list quantity represents bona-fide electricians … not SFD builders, remodeling contractors, and other contractors that do electrical work as a secondary line of business.
FRESHNESS: All electrical contractor leads are "double-source" verified every 12 months … which is why we confidently offer a "money-refund" data accuracy guarantee! For 30+ years DMDatabases has been aggregating construction databases, so no doubt we can offer experience and valuable insights for gaining the optimal ROI from your electrical email list / electrical contractor mailing list!
GUARANTEE: Electricians email list has a 90+ percent accuracy guarantee or money-refund! Every data seller promises quality, but few support their quality claims with a "money-refund" guarantee. Most data sellers offer a so-called replacement guarantee … meaning replacing bad data with more data … often more bad data. And what if there are no additional names available for replacement? Bottom-line, we recommend NEVER buying a business leads without a clear and detailed "money-refund" guarantee … listed on website … not a random email message.
LOWEST PRICE GUARANTEE: For the electrician email list or electrician mailing list – we will match any rate … plus an additional 10% off … if the competitive rate matches our money-refund data accuracy guarantee!
MARKETING DATA: Electrician email leads – electrician mailing lists may include:
Contact Name
Contact Name Email Address
Contact Name Mobile# (when available)
Contact Name Job Title
Company Name
Company Address
Company Phone
Number of Employees
Sales Volume
Years In Business
Operates from Home or Commercial Address
… and more.
LOW QUANTITY? The electricians email list / electrical contractors mailing list may have a lower quantity than some data sellers due to simple fact that our electrical contractors marketing list only includes bona-fide electricians. Many data sellers artificially boost electrician email / mailing list quantities by including auxiliary business lists groups … such as SFD builders, HVAC companies, etc.
MAILING LIST OF ELECTRICAL CONTRACTORS AS SECONDARY LINE OF BUSINESS: This custom mailing list includes 18,000+ contractors (HVAC, SFD construction, remodelers, plumbers, etc) that offer electrical service as a secondary business activity.
ELECTRICIANS – EMPLOYEES: This custom electrician mailing list (120,000+ names) consist of license electricians that are employees … not electrical contractor owners. And note that this electrician mailing list includes the "home" address … perfect for job recruiting offers. The electrician email list quantity is 72,000 emails. And below are few custom segments with the employee electricians mailing list:
Electrician Apprentice Mailing List: 12,770
Electrician Journeyman Mailing List: 52,110
Master Electrician Mailing List: 23,100
UNIQUE ELECTRICIAN MARKETING LISTS
Veteran Owned Electrical Contractors Mailing List: 1,500
Mailing List of Electricians that are Veterans: 15,000
Hispanic Owned Electrical Contractors Mailing List: 5,200
Mailing List of Electrical Contractors with $500,000+ in Sales: 48,000
Mailing List of Electrical Contractors with UCC Lien: 36,300
Mailing List of Electrical Contractors with Multiple Locations: 3,700
Mailing List of Electrical Companies with Significant Collateral Pledged: 5,300
Mailing List of Electrical with Good Credit Rating: 33,000
Mailing List of Electricians Located in Small – Rural Areas: 11,000
Licensed Electricians Mailing List with Website: 49,000 
Electrical – Electrician Associations:  3,000+
This custom mailing list of electrical associations has huge marketing potential as the leaders can share your offer/brand with all the electrical workers … share via email, printed newsletter, or simply a bulletin board.  Posting a small flyer about your brand/offer on the bulletin board or monthly newsletter can easily generate results!  And note that we can help execute a low-cost direct mail campaign to this electrical associations mailing list.