SOLAR POWER EMAIL LEADS
Sell more solar panels with premium solar energy leads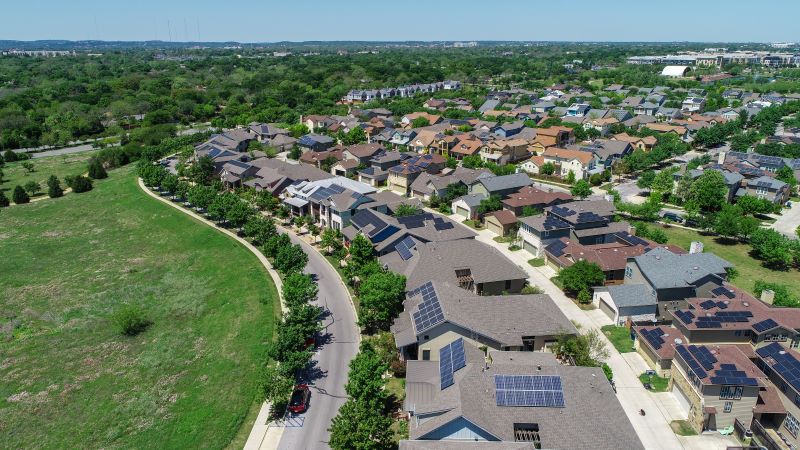 Here are five options for solar power leads - solar energy leads: 
#1: Solar Power Neighbors: This is a high performing solar energy email list … consisting of people who live next-door to a homeowner that is using solar panels.
#2: Hybrid – Electric Car Owners: Hybrid / electric car owners are great solar energy email leads. Click Here to learn more about electric car marketing lists.
#3: Solar Panel Users Email List: This solar power marketing list is effective for running referral programs … as active solar panel users can be encouraged to share names of a neighbors and friends that may have an interest in buying solar panels. And of course, this solar user email list is also effective for promoting maintenance plans and/or solar panel upgrades.
#4: High Propensity Solar Panel Buyers: These solar power leads consist of SFD homeowners that have an above average propensity for buying solar panels. The propensity indicator is derived from a model that studied active solar power users to identify prime solar power prospects. Below are some of the variables in creating this custom solar power prospecting email list.
Solar Buyer Credit Profile: There are many eco-conscious consumers who would love to have solar panels installed on their home, though unfortunately many do not have the financial qualifications, thus we also offer our financial and FICO score models for further qualifying your solar power email list. Click Here to learn more about FICO marketing lists.
Solar Buyer Psychographic Profile: When generating solar power energy leads, it is valuable to take psychographics – lifestyle interests into consideration. Sure, it is possible to sell a non-environmental conscious person on the financial savings from solar power, though if the goal is optimal ROI then the best marketing strategy is to buy solar energy email leads consisting of people with an environmental conscious lifestyle … laser focus on the top level solar marketing leads. Environmentalists, high living, DYI enthusiasts, science/space enthusiasts, young new homeowners, early technology adopters, environmental donors, and other eco-friendly marketing list segments have a significant impact when identifying solar panel buyers. Click Here to learn more about lifestyle marketing lists.
Solar Buyer Demographic Profile: Individual demographics play a key role in creating high quality solar energy email leads – solar power marketing list. For example, our profiles of solar power users show a significant usage drop beginning at age 66; we surmise that one reason could be that many seniors do not plan on staying in home for a longer-term thus it's not worthwhile to buy solar panels. Bottom-line, our proprietary profiles of solar power users show significant solar panel usage relative to certain demographics, such as age, marital status, and other variables.
Solar Buyer Location Profile: Data is not available to identify solar compatibility for every home in the US, but data is available to identify areas with an above average propensity for solar power qualified homes. Zip code solar panel installation rate is one key variable we use when generating solar power email leads. For example, zip code 33914 (Cape Coral, FL) has "over" 4000 homes will solar panels … representing an installation index above the national average. Or take zip code 85308 (Glendale, AZ) … over 1500 homes with solar panels … again high index score relative to number of homes in zip code. And the list goes on and on … Seabrook Louisiana, Egg Harbor Township NJ, Huntington Station NY, etc.
Solar Buyer Property Profile: Property characteristics are critical for creating an email list of solar power prospects. Lot size, home square foot, type of roof, home value, age of home, presence of pool, and other property features help identify premium solar panel prospects.
#5: Digital Ad Campaign to Solar Energy Prospects:
Digital Solar Leads #1: This audience loves sustainable living! They are always looking for ways to reduce waste, through activities like composting or recycling, and may use forms of renewable energy, like solar panels, to power their homes. People in this audience may have interests in farming and gardening.
Digital Solar Leads #2: Individuals following sustainability and green living related social media such as @PlanetGreen, @SolarPowerWorld, and @SustAbility.
Digital Solar Leads #3: Users who declared an interest in purchasing solar panels.
Digital Solar Leads #4: High spenders on energy friendly services including solar panels, hybrid cars, bike rentals and ecofriendly products.
*Note that mailing/email data is "NOT" available for the above solar power digital marketing lists (#5). These custom solar energy digital lists do not have any identifiable contact info. These solar marketing lists are only for digital ad campaigns … where DMD will serve your digital ads.
HOW TO USE YOUR SOLAR ENERGY LEADS - SOLAR POWER MARKETING LISTS:
Household Display Ad Campaign: Installing solar panels on home is usually a household decision, and for this fact DMD will serve your display ads to the … meaning all household members will see your brand/offer when surfing the web from the home internet server.
Individual Display Ad Campaign: DMD will serve your displays ads directly to a key decision maker within the household … directly to the individual's smartphone or other person device (laptop, etc).
Email Campaign: DMD can execute your email campaign to the solar energy leads, and then provide you with contact info for the email recipients that clicked on your links … which we call premium solar power leads. Or, if you rather execute your own email campaign, then of course DMD can provide you with a customized solar power email list.
Direct Mail Campaign: At a very low cost DMD can mail a large postcard to all qualified solar panel prospects in your specified geographic area.
 ______________________________
Cost of solar power leads:  Solar energy leads run from 2 to 20 cents per … final rate depending on quantity, type of data, and filters for customizing your solar power leads.