SENIORS MAILING LIST
Boost seniors mailing list results with a discounted digital ad campaign.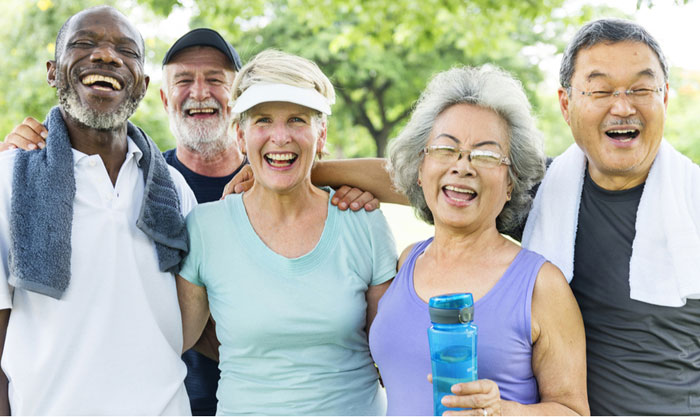 THE largest database of senior sales leads … AND with a detailed money-refund guarantee … AND with an array of filters for pinpointing your ideal senior marketing leads.
SENIOR CITIZENS MAILING LIST QUANTITIES
MASTER SENIORS MARKETING DATABASE: 80,000,000+ households*
*Senior classified as age 55+
*Senior mailing list quantity higher when including multiple seniors per household
MAILING LIST OF RETIRED SENIORS LIVING ALONE: 11,000,000+
*Retired seniors mailing list is for age 65+
MAILING LIST OF SENIORS APPROACHING RETIREMENT: 40,000,000+
*Seniors mailing list consist of seniors of age 55 to 64
ELDERLY MAILING LIST – SENIORS AGE 80+: 16,000,000 households*
*Elderly mailing list quantity higher when selecting multiple seniors per household.
MAILING LIST OF SENIORS LIVING WITH ADULT CHILDREN: 10,000,000+
*This custom seniors database consists of seniors of age 65+ … with adult children being under age 45.
---
TOP SELLING SENIOR MAILING LISTS
SENIORS SALES LEADS QUALITY GUARANTEES
Full Contact Name: 95+ percent accurate or "money-refund"
Mailing Address: 95+ percent accurate or "money-refund"
Email Address: 90+ percent accurate or "money-refund"
Seniors Primary Demographic Filters: 95+ percent accurate or "money-refund"
SENIORS SALES LEADS – AVAILABLE MARKETING APPLICATIONS
Seniors Leads Email Campaign: We will email blast your offer to qualified senior leads with a guaranteed email open rate (assuming offer/creative is approved).
Seniors Email List: We will give you the email addresses of qualified seniors IF you wish to wish to execute your own email campaign.
Seniors Digital Ad Campaign: We will serve digital banner ads to the senior's home IP address. Meaning … when the senior leads are surfing the web from their home network, your ad will appear on many of the websites that the seniors are viewing.
Seniors Facebook Ads: Our seniors email leads can also be used to reach your qualified seniors on Facebook.
Reach Seniors at Assisted Living Homes – independent Living Homes: Please contact us about this very custom seniors marketing campaign.
HOW TO FIND "QUALIFIED" SENIOR LEADS
The biggest mistake marketers make when buying senior leads is not using enough filters to pinpoint the core senior marketing leads. To help with the seniors qualification we offer an array of demographic and psychographic filters for finding your best seniors leads, below are just of the senior filters:
Exact Age
Home Value
Home Equity (great filter for seniors reverse mortgage offers)
Number of Persons Living in Unit
Years At Address
Education Level
Marital Status
Auto Type
Number of Cars Own
Own a Secondary / Vacation Home
*Many more demographic / psychographic filters available. And here is a snapshot of some seniors mailing lists that you can create with our selectivity options.
Affluent Seniors / Homes Valued at $500,000+ = 6,200,000
Seniors that play golf = 11,600,000
Active Seniors = 5,100,000
Seniors that snow ski = 3,900,000
Seniors that are frequent international travelers = 11,900,000
Seniors that play tennis = 2,600,000
Seniors that are real estate investors = 4,100,000
Seniors that are apartment renters =7,800,000
Seniors that live in high-rise buildings = 6,900,000
Seniors that like gambling / casinos = 8,400,000
Seniors living in same home for over 16 years = 28,500,000
*Below are some offers that work successfully with our retired – seniors mailing lists and email lists:
Adult & Senior Care Facilities
Alternative Healthcare
Assisted Living Centers
Charities
Cruise offers
Eye Care Centers
Golf
Hearing Aid Dealers
Independent Living Services
Nursing Home Information Offers
Retirement Living Communities Offers
Mail Order Catalogs
Medicare Supplements
Pharmaceuticals
Retirement Homes
Reverse Mortgage Offers
RV Dealers
Travel / Vacation Offers