MEDICARE SUPPLEMENT INSURANCE LEADS
Medicare Marketing List for Direct Mail, Email Marketing, Digital Ads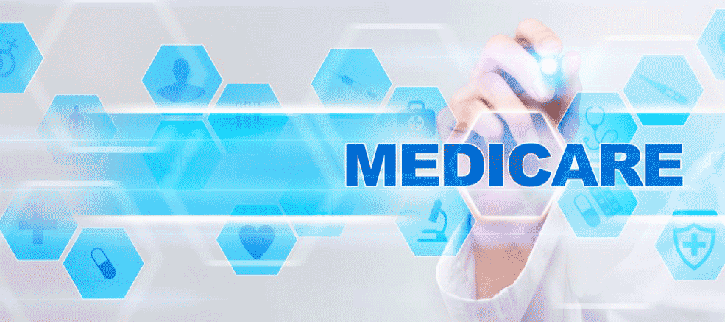 MEDICARE MARKETING LIST APPLICATIONS
Email Campaign to Medicare Marketing List: We will email blast your offer to "qualified" Medicare leads with a guaranteed email open rate (assuming offer/creative is approved). And after the email campaign to the Medicare email list, you have the option of receiving an email list of the Medicare leads that Opened your email message … huge benefit since many of these email open leads can be converted into a customer with a just few more email offers.
Medicare Email List:   We can also provide the Medicare email list if you wish to execute and control your own Medicare email campaign.  And note that our Medicare email list has a 90+ percent accuracy rate or "money-refund!"  Of course, one major advantage of buying the Medicare email list is the unlimited usage benefit … the option to test multiple offers, subject lines, creatives, etc.
Digital Ad Campaign to Medicare Marketing List: We will serve digital banner ads to your Medicare marketing list.  When your qualified Medicare insurance leads are surfing the web from their home network, your ad will appear on many of the websites that the Medicare leads are viewing.  And to reiterate – the digital ads are only served to households from your customized Medicare marketing list. Along with display ad clicks, this low-cost digital campaign is also a sure way to boost direct mail list results and email open rates! 
Facebook Ads to Qualified Medicare Leads:  Along with email marketing – you can use our Medicare email list to reach the same "qualified" Medicare leads on Facebook. We emphasize the "qualified" word because the Facebook platform doesn't offer the extensive array of qualification filters for pinpointing your optimal Medicare leads.
Medicare Mailing List:   Unlike digital ad mediums (Google ad words, Google Search, Facebook, etc), direct mail offers a guaranteed way to get your brand/offer in front of qualified Medicare leads.  With direct mail your offer will not have to compete against countless other competitive offers … with direct mail you have the Medicare's undivided attention.  And unlike the digital route – the Medicare direct mail list guarantees optimal market coverage of Medicare leads.  Sure, direct mail can be expensive, but if your customers have a large LTV then direct mail will easily provide a multiple ROI.  And to help boost results from your Medicare mailing list – we can execute multiple digital ad campaigns in conjunction with the direct mail drop … synchronized campaigns will for sure boost your direct mail results. 
PRICING FOR MEDICARE SUPPLEMENT INSURANCE LEADS - MEDIGAP LEADS 
Medicare Direct Mail Leads: 2 to 9 cents per name
Medicare Phone Leads: FREE when combined with a Medicare direct mail list order
Medicare Email Leads: 9 cents per when combined with a Medicare direct mail list order
LOWEST PRICE GUARANTEE FOR ALL MEDICARE MARKETING LISTS
Guaranteed lowest priced Medicare leads. We will match any rate … plus an additional 10% off … if competitive rate matches our "money-refund" quality guarantee.
MONEY-REFUND MEDICARE LEADS
All Medicare supplement leads have the following "money-refund" quality guarantee:
Full Contact Name … 95+% accurate or money refund
Direct Mail Address** … 95+% accurate or money refund
Opt-In Email Address … 90+% accurate or money refund
Phone Number … 95% accurate or money refund
OPTIMAL COVERAGE – THE MOST MEDICARE LEADS
Due to our extensive compilation sources … 30+ years of data networking … we offer THE highest number of Medicare leads.
EXACT AGE - CRITICAL FILTER WITH MEDICARE LEADS
Accurate age data is the #1 ingredient for a qualified Medicare insurance lead. With this fact in mind note that we have exact birthday … day – month – year … 95% accurate or "money-refund!"
MEDICARE EMAIL LEADS
Based on competitive research – we confidently conclude that we have more Medicare supplement email addresses than any other data seller. As important, our Medicare supplement email addresses have a "money-refund" data accuracy guarantee; all are double-source verified!
MEDICARE SUPPLEMENT LEADS – DATA FILTERS
Studies show that some demographic groups have a higher propensity to buy Medigap insurance, thus for optimal results its best to focus on certain demographic targets.
INTERESTING STATS FOR MEDICARE LEADS
MARITAL STATUS:  About 60% of Medigap holders are married.
GENDER: 20% more women have a Medigap policy than men.
INCOME: Over 60% of Medigap holders have an income of over $30,000/year.
AGE: Over 60% of Medigap holders are less than age 74.
*Along with martial status, gender, income, age, you may you may customized your Medicare Supplement Insurance leads by many other qualifiers: net worth, race/ethnicity, education level, home value, home equity, years residing at address, lifestyle interests/hobbies, ailments, auto type, and more.
TELEMARKETING MEDIGAP LEADS – NOT EFFECTIVE
Companies that generate leads by telemarketing are missing 90+ percent of your potential customers … since 90% of seniors are on the FTC DNC list … and this is why direct mail Medicare leads and/or email Medicare leads are the most effective way for reaching the optimal number of Medicare leads.
EXCLUSIVE MEDICARE INSURANCE LEADS
We don't offer exclusive Medicare leads, and in fact we recommend caution with paying the high price that these leads demand. We recommend caution because we believe there is no such thing as exclusive. Sure – the web company that generated the Medicare lead may supposedly give you exclusive right to the lead, BUT the web company cannot guarantee that the senior did not complete a reply card with another web company … and another … and another. Think about it – few people hop-on the Internet and complete just one reply card; on the contrary – most folks will visit/review multiple websites and complete multiple info request forms … as the goal is to compare to multiple Medicare Supplement insurance suppliers. In fact, so-called exclusive leads typically have more intense competition … since the folks in this group have a much higher propensity to shop around. Bottom-line, we feel the high cost of exclusive Medicare leads does NOT justify the return on investment.
HOW TO SELL MORE MEDIGAP POLICIES THAN ANY OTHER MEDICARE INSURANCE AGENT
Answer = Timing + Persistence. By timing we mean contact seniors 12 months before they Turn 65. By persistence we mean constantly stay in touch; ideally once a month send a postcard and/or email message. Build awareness. 12 months later – on the big 65 birthday – the senior will likely know your name and have your contact info nearby.
---