HEALTHCARE DATABASES
Healthcare Marketing Lists for Email Marketing, Mailing, Digital Ads, Mobile Marketing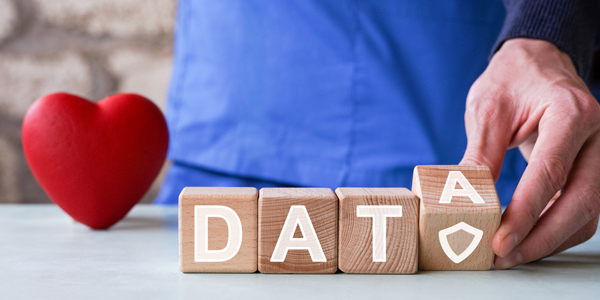 For 30+ years DMDatabases has been aggregating healthcare data … consisting of millions of healthcare providers … all with a detailed money-refund data accuracy guarantee … which we confidently offer since all healthcare data is verified by a minimum of 2+ sources … each year!
Physician Marketing Lists: over 1,000,000 physicians … largest physician database on the market!
CLICK HERE for the PHYSICIAN database.
Nurse Marketing Lists: over 4,000,000 nurses … largest nurse database on the market!
CLICK HERE for the NURSE database.
Dental Marketing Lists: over 250,000 dentists … largest dental database on the market!
CLICK HERE for the DENTAL database.
Ailment Marketing Lists: over 10,000,000 names of people who have completed surveys indicating their ailment.
CLICK HERE for the AILMENT database.
Below is a listing of other healthcare marketing lists … all available with key contact names, postal addresses, office phone numbers, email addresses, cell phone data, IP display advertising, and more.
MEDICAL SCHOOLS MAILING LIST
Medical Schools
Schools of Nursing
Dental Schools
MEDICAL & HEALTH SERVICE FACILITY MAILING LISTS
Hospitals (click here)
Hospitals AHA
Multi-Hospital Sys./Group Purchasing
Clinics
Specialty Clinics and Treatment Centers
Trauma Centers
Nursing Homes
Nursing Home Chains
Nursing Home Mgt. Decision Makers
Long Term Care Medical Directors
HMO/PPO Organizations
HMO/PPO Mt. Personnel
Sub-Acute Care
Alcohol and Drug Abuse
Cancer Centers and Services
Diagnostic Imaging Centers
Freestanding Ambulatory Surgery Centers
Pain Care Facilities
Renal Dialysis & Transplant Svs.
Urgent Care Center (walk-in)
Emergency Dept. of Hospitals
HOME HEALTHCARE LISTS
Hospices
Home Healthcare Agencies
Home Healthcare Mgt. Decision Makers
HEALTHCARE PROFESSIONALS
MAILING LISTS
Chiropractors
Mental Health Professionals
Nutritionists
Occupational Therapists
Opticians
Optometrists
Physical Therapists
Podiatrists
Psychologists
Radiology (X-Ray) Technologists
Respiratory Therapists
Social Workers
Speech & Hearing Therapists
PHARMACY MAILING LISTS
Chain Pharmacy National Headquarters
Hospital and Managed Care Pharmacists
Pharmacists By Name
OTHER MEDICAL
ASSOCIATION MAILING LISTS
American Academy of Pediatrics (AAP)
American Pharmacists Association (APhA)
American Academy of Physician
Assistants (AAPA)
American Osteopathic Association (AOA)
American Academy of Pediatrics (AAP)
American College of Occupational
and Environmental Medicine (ACOEM)
Cosmetic Surgeons (AACS)
American College of Physicians (ACP)
NURSING HOME EXECUTIVES
Nursing Home Director
Assisted Living Director
Independent Living Director
Alzheimer Services Director
Quality Control Director
CEO
Chief Information Officer
Activities Director
Admissions Director
Business Office Manager
Food Services Director
Housekeeping Director
In-Service Education Director
Marketing/Public Relations Dir
Medical Director
Medical Records Director
Nursing Services Director
Human Resources Director
Chief Purchasing Officer
Physical Therapy/Rehabilitation Dir
Social Services Director
–
ELDERLY HOME DATABASES
Adult Care Facilities
Assisted Living
Congregate Care
Continuing Care
Convalescent Homes
Day Care Centers-Adult
Independent Living
Nursing Homes
Residential Care Homes
Senior Citizens Housing
OTHER MEDICAL MAILING LISTS
Abortion Information & Services
Acupuncture
Adult Care Facilities
AIDS Information & Testing
Athletic Trainers
Audiologists
Biofeedback Therapists
Blood Banks & Centers
Chiropractors DC
Clinics
Convalescent Homes
Dentists Service Organizations
Denturists
Dieticians
Drug Detection Service & Equipment
Drug Dependency Counselors
Emergency Medical & Surgical Service
Health & Welfare Agencies
Health Care Facilities
Health Information & Referral Programs
Health Maintenance Organizations
Health Services
Holistic Practitioners
Home Health Service
Homes & Institutions
Hospices
Hospitals
Hypnotherapy
Hypnotists
Laboratories – Dental
Laboratories – Medical
Magnetic Resonance Imaging
Mammograph
Massage Therapists
Medical & Surgical Service Organizations
Medical Groups
Mental Health Services
Mental Health Counselors
Midwives
Nurses & Nurses' Registries
Nurses – Practitioners
Nursing & Convalescent Homes
Nutritionists
Nutrition Counselor
Occupational Health & Safety Services
Occupational Therapists
Optometrists OD
Oxygen Therapy Equipment
Personal Care Homes
Physical Therapists
Physicians Assistants
Physicians & Surgeons Information Bureau
Physicians – Naturopathic
Podiatrists
Psychologists
Psychotherapists
Reflexologists
Rest Homes
Retirement Communities & Homes
School Psychologists
Speech Pathologists
Sports Medicine & Injuries
X-Ray Laboratories – Medical
HOSPITAL EMAIL LISTS
Hospital Administrators
Hospital Board Members
Hospital C-Level Executives
Hospital Directors
Hospital Operations Managers
Hospital Staff Doctors
FIRST RESPONDERS DATABASE
Ambulance Service
Police Departments
Fire Departments
Paramedics
EMT (Emergency Medical Technician)
Marketing Strategies for Reaching Doctors
For more info on any healthcare email list – healthcare mailing list, call 888-395-6727 or simply complete below Info Request Form … during business hours you'll typically receive info within 15 minutes.