AVID READERS EMAIL LIST - READERS MARKETING LISTS
Readers Marketing List for email marketing, mailing, digital ads, mobile marketing.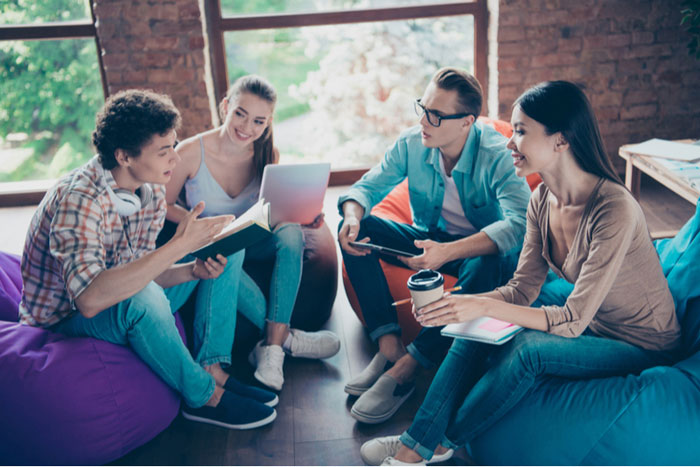 BOOK READERS MARKETING LIST APPLICATIONS
Email Campaign to Book Buyers Marketing Lists: We will email blast your offer to book buyers – avid readers marketing list with a guaranteed email open rate (assuming offer/creative is approved). And after the email campaign to the avid readers email list, you have the option of receiving an email list of the book buyers that Opened your email message … huge benefit since many of the book readers that  opened your email message can be converted into a customer with a just few more email offers.
Avid Readers Email List:   We can also provide the avid readers email list if you wish to execute and control your own reader – book buyer email campaign.  And note that our book buyers email lists have a 90+ percent accuracy rate or "money-refund!"  Of course, one major advantage of buying an email list of avid readers is the unlimited usage benefit … the option to test multiple offers, subject lines, creatives, etc.
Digital Ad Campaign to Book Readers Marketing List: We will serve digital banner ads to the book readers list.  When the book readers are surfing the web from their home network, your ad will appear on many of the websites that the book readers are viewing.  And to reiterate – the digital ads are only served to the households from your custom readers marketing list.  Along with display ad clicks, this low-cost digital campaign is also a sure way to boost direct mail list results and email open rates! 
Facebook Ads to Avid Readers Email List:  Along with email marketing – you can use our avid readers email list to reach the same "qualified" book readers on Facebook. We emphasize the "qualified" word because the Facebook platform doesn't offer the extensive array of qualification filters for pinpointing your core book readers marketing list.
Book Readers Mailing Lists:  Unlike digital ad mediums (Google ad words, Google Search, Facebook, etc), direct mail offers a guaranteed way to get your brand/offer in front of avid book readers.  With direct mail your offer will not have to compete against countless other competitive offers … with direct mail you have the undivided attention of your book readers.  And unlike the digital route – direct mail also guarantees optimal market coverage of your book reader segment.   And to help boost results from your book readers mailing list – we can execute multiple digital ad campaigns in conjunction with the direct mail drop … synchronized campaigns will for sure boost your direct mail results. 
---
QUANTITY:  READERS EMAIL LIST – READERS MAILING LIST:
Due to the extensive number of publishers and other sources contributing to the cooperative reader database, we can confidently proclaim the highest quantity of reader email addresses / direct mail addresses. Here is a snapshot:
Best Selling Fiction Readers: over 13,000,000
Crime Genre Readers: over 2,500,000
Fashion Readers: over 6,000,000
History Readers: over 6,00,000
Military Readers: over 2,500,000
Mystery Readers: over 8,000,000
Science / Technology Readers: over 4,000,000
Science Fiction Readers: over 5,000,000
QUALIFIERS:  READERS EMAIL LIST – READERS MAILING LIST:
Of course not all book buyers / readers are alike, so use our extensive array of qualifiers to customize your optimal readers email list / readers direct mail list. Along with demographics (age, income, gender, religious denomination, etc), you can target readers by lifestyle interests … gardening, golf, tennis, politics, etc.
CLICK HERE to review some of the available lifestyle mailing lists qualifiers.
CLICK HERE to review some of our demographic mailing lists qualifiers.
---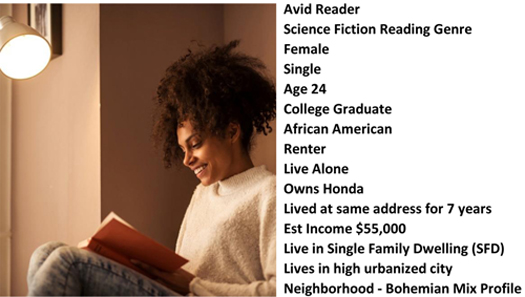 ---
QUALITY:  READERS EMAIL LIST – READERS MAILING LIST:
All reader mailing list leads are self-reported … NO inferred data. Also, note that all reader mailing lists have a 95% delivery guarantee or "money" refund. The reader email list has a 90+ percent accuracy guarantee or "money" refund. Monthly, we apply every reader list against the USPS Movers File to identify any address changes.
OTHER READERS EMAIL LISTS / READERS MAILING LISTS
Biography Readers
Country Lifestyle Living Readers
Interior Decorating Readers
Medical / Health Readers
Natural Remedies Readers
Political Readers
Sports Readers
World News Readers
POPULAR MAGAZINE READER MARKETING LISTS
Bloomberg Business Week Subscribers
Business Magazine Subscribers
Computer / Electronics Magazine Subscribers
Crafts & Games Magazine Subscribers
Current Events Magazine Subscribers
Fitness Magazine Subscribers
Food, Wine, & Cooking Magazine Subscribers
Gardening Magazine Subscribers
Hunting & Fishing Magazine Subscribers
Music Magazine Subscribers
Parenting / Baby Magazine Subscribers
Sports Magazine Subscribers
Travel Magazine Subscribers
HIGH LEVEL AVID READERS DIRECT MAIL LISTS
Architectural Digest Magazine Subscribers
German Life Magazine Subscribers
Poets & Writers Magazine Subscribers
Smithsonian Magazine Readers
The New Yorker
The New Yorker – Canadian Subscribers
Utne Magazine Subscribers
Writer's Digest
Writers Seeking Publication
UNIQUE READER MARKETING LISTS
Book Club Members Mailing List
Spanish Speaking Readers
Amazon Kindle Readers (over 3,000,000 mailing list names)
Other E-Book Readers (over 5,000,000 mailing list names).
Letters to the Editor Writers … unique individuals that have taken the time and effort to write a letter to a newspaper editor … to express their opinion. These writers are avid newspaper readers, political activists … ready to engage, influence, and share their voice.
American Christian Writers … Individuals and churches who participated in national Christian writers conferences, purchased products or currently subscribe to Christian Communicator, a magazine produced for the Christian writer.
Quality Paperback Book Club Members … Members of a book club that offers paperback books covering the latest fiction and nonfiction, biography and memoirs, history, self-help, psychology, etc. (33% male, 67% female; average age 52)
*ATTENTION AUTHORS*
Take note that you can use our avid reader email lists to advertise your book on Facebook. This one-two punch (email campaign + Facebook ad) is a sure to boost sales of your book.