RESTAURANT EMAIL LISTS – RESTAURANT MARKETING LISTS
Restaurant marketing lists for direct mail, email marketing, digital ads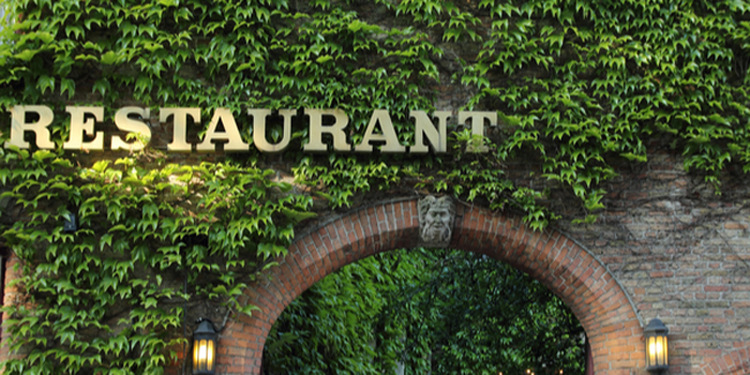 With 30+ years of aggregating restaurant data, DMDatabases is the market leader with restaurant marketing lists … offering the most comprehensive, accurate, and selectable restaurant marketing database on the market!
RESTAURANT MAILING LIST QUANTITY: over 700,000 and growing!
RESTAURANT EMAIL LIST QUANTITY: over 250,000 key decision makers and growing!
Note about restaurant email lists:  Most restaurant email lists popping-up on the web were compiled from web scrapping … resulting in useless generic email addresses.  We do "not" compile restaurant email lists from scraping - which is why can guarantee restaurant email lists for "key restaurant decision makers!"
RESTAURANT MARKETING LIST SOURCES: Yellow pages, public directories, opt-in web surveys, credit reports, new state license filings, and many other niche sources. This extensive source collection allows us to offer you the maximum number of restaurant owner leads.
RESTAURANT MARKETING LIST ACCURACY: The restaurant marketing list is in a continual state of updating, and due to the high turnover in restaurant industry, we only release restaurant marketing leads that has been verified by a minimum of two sources … "each" year. Our frequent updating is one reason we confidently offer a money-refund data accuracy guarantee!
RESTAURANT MARKETING LIST QUANTITY:  Due to the extensive number of data compilation sources that we have acquired over the past 30+ years, we can confidently boast the largest restaurant marketing list on the market. This restaurant marketing database offers optimal coverage of both QS restaurants and Seated restaurants … with DMDatabases you will receive the maximum number of "qualified" restaurant marketing leads!
RESTAURANT MARKETING LIST FILTERING OPTIONS:  The premier restaurant marketing database offers an extensive array of restaurant targeting - filtering options; below are a few examples:
Restaurant Cuisine Type
Restaurant Franchise/Chain
Restaurant Legal Structure (Franchise/Chain vs Independent)
Restaurant Owner/Manager Ethnicity
Restaurant Type (Seated vs QSR)
Restaurants Located in a Highrise Building
Restaurants Located in Rural Area, Suburb, Highly Urbanized Area
Restaurants Located in Strip Mall
Restaurants New – Old
Restaurants that Accept Credit Cards
Restaurants that Own their Space/Property
Restaurants with 2+ Locations/li>
Restaurants with Active Website
Restaurants with Low Business Credit Score
RESTAURANT DIRECT MAIL LIST – BY EMPLOYEE SIZE
1 to 4 employees = 20% – of restaurants have 1 to 4 employees
5 to 9 employees = 23%
10 to 19 employees = 32%
20 to 49 employees = 18%
50 to 99 employees = 5%
100+ employees = 2%
RESTAURANT DIRECT MAIL LIST – BY SALES VOLUME
<$500,000 = 60%- of restaurants have sales revenue under $500,000
$500,000 to $999,999 = 19%
$1,000,000 to $2,499,999 = 15%
$2,500,000 to $4,999,999 = 4%
$5,000,000+ = 2%
RESTAURANT DIRECT MAIL LIST – BY YEARS IN BUSINESS
1 Year = 7%
2 Years = 9%
3 Years = 6%
4 to 5 Years = 9%
6 to 10 Years: 19%
11 to 15 Years = 14%
16 to 20 Years = 14%
21+ Years = 22%– of restaurants in business for 21+ years
RESTAURANT MAILING LIST – TYPE OF CREDIT CARD ACCEPTED
Discover = 41%
Mastercard = 49%
Visa = 50%
Diners = 7%
American Express = 41%
NOTE: Above numbers reflect restaurants in which we were able to verify "credit card type" via phone survey, restaurant website, restaurant ads, and other proprietary compilation sources. Upon request we can also include modeled data for restaurants that accept credit cards … for the restaurants in which credit card verification was not possible.
FOOD SERVICE DIRECTORS AT NON-RESTAURANTS
Public School Districts
K-12 Cafeteria Managers
Colleges – Cafeteria Directors
Assisted Living Food Service Directors
Hospital Food Service Directors
Nursing Home Food Service Directors
Retirement Homes Food Service Directors
RESTAURANT OWNERS EMAIL LIST @ HOME:
Restaurant owners and managers are often busy when at the restaurant, so to help your brand/offer bypass the distractions – we aggregated a database of restaurant owners and managers at their home address … over 200,000 names on this very custom restaurant mailing list … and over 100,000 email addresses. And this custom restaurant list is also available for digital display ad campaigns … reach restaurant owners as they surf the web from their home.
---
Below is a listing of the primary cuisine types available on the restaurant email list – restaurant mailing list:
RESTAURANT MARKETING LIST BY CUISINE TYPE
American restaurant
Cajun restaurant
Chinese restaurant
French restaurant
German restaurant
Greek restaurant
Indian/Pakistan restaurant
Italian restaurant
Japanese restaurant
Korean restaurant
Lebanese restaurant
Mexican restaurant
Spanish restaurant
Sushi bar
Thai restaurant
Vietnamese restaurant
Pakistani restaurant
Family restaurants
Restaurant, family: chain
Restaurant, family: independent
Seafood restaurants
Oyster bar
Seafood shack
Steak and barbecue restaurants
Barbecue restaurant
Steak restaurant
Buffet (eating places)
Cafe
Chicken restaurant
Diner
Dinner theater
Health food restaurant
Pizza restaurants
Pizzeria, chain
Pizzeria, independent
Fine Dining Restaurants
FAST FOOD RESTAURANTS MARKETING LISTS
Ice cream, soft drink and soda fountain stands
Concessionaire
Frozen yogurt stand
Ice cream stands or dairy bars
Snow cone stand
Soda fountain
Soft drink stand
Fast food restaurants and stands
Box lunch stand
Carry-out only (except pizza) restaurant
Chili stand
Delicatessen (eating places)
Drive-in restaurant
Fast-food restaurant, chain
Fast-food restaurant, independent
Food bars
Grills (eating places)
Hamburger stand
Hot dog stand
Sandwiches and submarines shop
Snack bar
Snack shop
Lunchrooms and cafeterias
Automat (eating places)
Cafeteria
Luncheonette
Lunchroom
Restaurant, lunch counter
Coffee Shops
DRINKING PLACES MARKETING LIST
Bars
Beer garden
Cocktail lounge
Saloon
Tavern (drinking places)
Wine bar
Night clubs
Cabaret