HOW TO BUY CONSUMER EMAIL LISTS
6 tips for buying accurate consumer email leads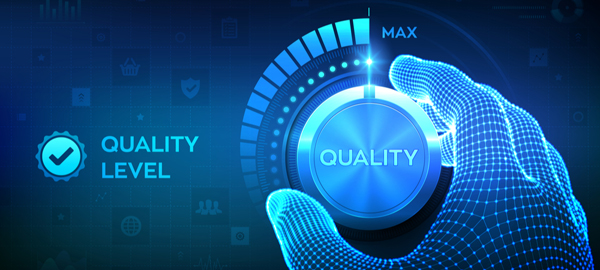 TIP #1: NEVER BUY A CONSUMER EMAIL LIST WITHOUT POSTAL DATA
The postal addresses are not for a direct mail campaign, but instead the postal addresses will help determine if the consumer email list matches the Target. For example, if you are purchasing an affluent email list, then you could use the postal address to look-up a few on Google maps … to get a sense of affluency. Plus, a simple low-cost NCOA process could give an idea of postal address accuracy; if the error rate is high then likely the consumer email addresses do not match the Target market.
TIP #2: REJECT THE SO-CALLED REPLACEMENT GUARANTEES
All consumer email list sellers promise quality but look closely and you'll note that majority of consumer email list sellers do NOT support their quality claim with a "money" refund guarantee. Some data sellers offer a so-called REPLACEMENT guarantee … which usually infers a low-quality consumer email list. With a Replacement guarantee, the data seller promises to provide new records for bad records. This is a great deal for the consumer email list seller since the seller is using you the buyer to update their list … at no cost. Unfortunately, the buyer incurs the cost of damaging IP reputation and brand name … plus time and effort. Bottom-line, if a data seller truly believes in the quality the consumer email list, then there should be no reason for not offering a "money" guarantee!
TIP #3: NEVER BUY A CONSUMER EMAIL LIST WITHOUT FULL NAME OF RECIPIENT
If the consumer email list seller can't provide full name (First + Last) of email recipient, then likely the email addresses are not opt-in … but rather captured from the Internet … without approval. Plus, without the full name it's very likely the email recipient's demographics (age, gender, marital status, lifestyle, etc) are not accurate.
TIP #4: CONSUMER EMAIL LIST - HIGH NAME/EMAIL AFFINITY RATE
When buying a consumer email list, demand that data seller guarantees that over 50% of email addresses have a strong email + contact name affinity rate … that is the contact name has some similarity to the email address. Example: John Smith email address may be JSmith@yahoo.com. Low quality email lists have a low contact name + email affinity rate.
TIP #5: CONSUMER EMAIL LIST – PRIMARY EMAIL ADDRESSES
If you see a consumer email list with a super low price, then you can bet it's a consumer email list packed with passive email addresses … the type of email addresses that people rarely check. There are quite a few websites that will allow anyone to download passive consumer email addresses for under a penny per name. One way to determine if your purchased consumer email list is packed with passive email addresses is to simply upload the Facebook ad platform; a low match rate implies a passive consumer email list. Bottom-line, have great caution with super low price consumer email lists.
TIP #6: CONSUMER EMAIL LIST MUST HAVE A 90+ PERCENT ACCURACY GUARANTEE
A marketer is taking great risk when attempting to use a consumer email list that is more than 10% undeliverable. Many email blasting companies will promptly close account if the consumer email list is more than 10% bad. Plus, many of the ISPs will block email message or divert to SPAM if the consumer email list is more than 10% bad. And don't accept that so-called Replacement guarantee; demand that consumer email list seller provides a "money-refund" 90+ percent accuracy guarantee.
DMDATABASES – CONSUMER EMAIL LIST QUALITY GUARANTEE
Full Name (First/Last) of Email Recipient … 98% accurate or money refund
Direct Mail Address of Email Recipient … 95% accurate or money refund
Email Address … 90+ % accurate or money refund
Standard Demographics (Age, Gender, Marital Status, etc) … 90+ % accurate or money refund
*Complete form below for a consumer email list price quote.