VETERAN EMAIL LISTS – VETERAN MAILING LISTS
Multi-Sourced Veteran Marketing Lists for Direct Mail, Email Marketing, Digital Ads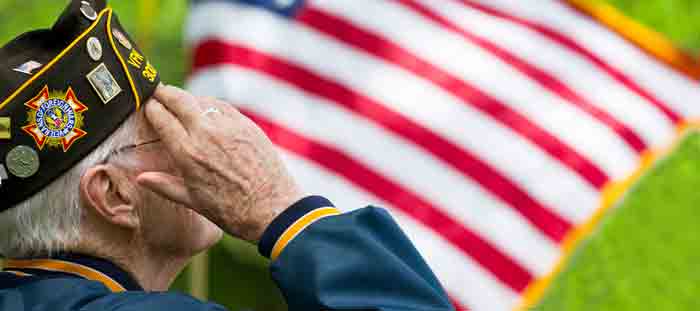 18,000,000 verified military veterans … representing the largest veterans marketing list on the market! And the veteran leads come with a money-refund quality guarantee. All veteran mailing list names and addresses are updated – verified on a monthly basis. Of course, not all veteran leads are the same, so we offer an extensive array of demographic and psychographic filters to help pinpoint your optimal military veteran marketing leads. Below are just a few examples of the military veteran marketing list segments that you may create with our filters:
African American Veterans
Hispanic Veterans
Seniors (age 65+) Veterans
Affluent Veterans
Veterans with advance college degree
Veterans that are frequent golfers
Disabled Veterans
–
Hard Core Military Families: This high performing military veterans mailing list consist of households that contain two or more active or former military members.
–
VETERAN BUSINESS OWNER LEADS: over 150,000*
These military veteran owned businesses are selectable by business type, size, and other firmographics.
MILITARY VETERAN MARKETING LIST APPLICATIONS
Military Veterans Email Campaign: We will email blast your offer to "qualified" veteran leads with a guaranteed email open rate (assuming offer/creative is approved). And after the veteran email campaign, you have the option of receiving a veteran email list consisting of the veterans that Opened your email message … huge benefit since many of these veteran hot leads can be converted into a customer with a just few more offers.
Military Veterans Email List:   We can also provide an email list of veterans if you wish to execute and control your own email campaign to the veteran leads.  And note that our veteran email list has a 90+ percent accuracy rate or "money-refund!"  Of course, one major advantage of buying a veteran marketing email list is the unlimited usage benefit … the option to email multiple offers, subject lines, creatives, etc.
Facebook Ads to Veteran Email List: Along with email marketing – you can use our veteran email list to reach the same "qualified" veteran leads on Facebook. We emphasize the "qualified" word because the Facebook platform doesn't offer the extensive array of qualification filters for pinpointing your optimal veteran leads.
Veterans Mailing List: Unlike digital ad mediums (Google ad words, Google Search, Facebook, etc), direct mail offers a guaranteed way to get your brand/offer in front of veterans. With direct mail your offer will not have to compete against countless other competitive offers … with direct mail you have the veteran's undivided attention. Sure, direct mail can be expensive, but if your customers have a good LTV then direct mail will easily provide a multiple ROI. And to help boost results from your veterans mailing list – we can execute a digital ad campaign in conjunction with the direct mail drop … synchronized campaigns will for sure boost your direct mail results.
---
ACTIVE MILITARY EMAIL LIST – ACTIVE MILITARY MAILING LIST
With our active military database, you may reach military personnel on or off base.
Military Personnel Living on Base: 172,750*
*This quantity includes all branches of the armed forces.
 *Selectable by specific military installation / base.
 *Selectable by branch of service.
Active Military – Army: 361,000
Active Military – Marines: 182,000
Active Military – Air Force: 105,000
Active Military – Navy: 110,000
CUSTOM MILITARY VETERAN AFFINITY MAILING LISTS – EMAIL LISTS
American Military Society Mailing List: This unique military club has over 300,000 active and retired military personnel members.
Mailing List - Email List of Avid readers of military / history books: over 1,000,000 email addresses.
Mailing List - Email List of Donors to military charities.
Mailing List - Email List of Buyers of military memorabilia/weaponry: Over 50,000 email addresses.
Mailing List - Email List of Military Communities: Communities that are heavily connected to the nearby military base. Every restaurant, hotel, gas station, household, church, etc … has a connection to the military base. 
Veteran Clubs:  35,000+:    This veteran club mailing has huge marketing potential because the leaders of these veteran clubs can share your offer/brand with the veteran members … share electronically, newsletter, or simply a bulletin board.  Posting a small flyer about your brand/offer on the bulletin board or in the monthly newsletter can generate results!  And note that we can help execute a low-cost direct mail campaign to these veteran clubs.