RENTERS MAILING LISTS – RENTERS EMAIL LISTS
Renters Marketing Lists for Direct Mail, Email Marketing, Digital Ads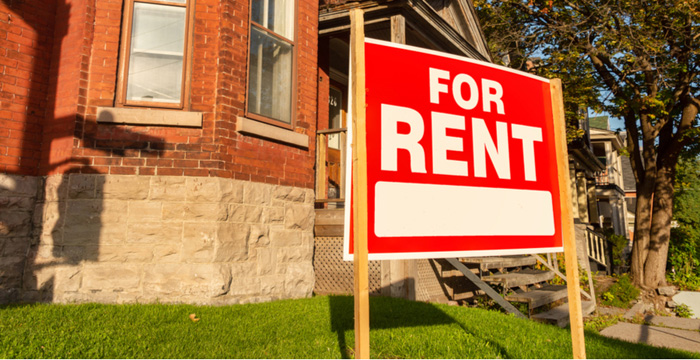 For 30+ years DMDatabases has offered the largest marketing lists of renters. Apartment renters, SFD renters, condo renters, mobile home renters, we have the names! Plus, we offer an extensive array of filters for pinpointing your core renter leads, renter filters such as: credit score, years renting, number of units in rental complex, income, exact age, number of persons in rental unit, and much more.
There is much turnover with renter leads, so we invest significant resources to assure multi-verification of our renter leads … an investment that allows us to offer the best money-refund data accuracy in the industry, per below.
RENTER MARKETING LISTS QUALITY GUARANTEES
Renter Full Name: 95+ percent accurate or "money-refund"
Renter Mailing Address: 95+ percent accurate or "money-refund"
Renter Email Address: 90+ percent accurate or "money-refund"
Renter Primary Demographics: 95+ percent accurate or "money-refund"
---
RENTER MARKETING LISTS APPLICATIONS
Email Campaign to Renters Marketing List:  We will email blast your offer to "qualified" renter leads with a guaranteed email open rate (assuming offer/creative is approved). And after the renters email campaign, you have the option of receiving a renters email list consisting of the returns that Opened your email message … huge benefit since many of these renter hot leads can be converted into a customer with a just few more email offers.
Renters Email List: We can also provide a renters email list if you wish to execute and control your own renters email campaign. And note that our renters email list has a 90+ percent accuracy rate or "money-refund!" Of course, one major advantage of buying a renters marketing email list is the unlimited usage benefit … the option to test multiple offers, subject lines, creatives, etc.
Digital Ad Campaign to Renters Marketing List:  We will serve digital banner ads to your customized renters marketing list. When your qualified renter leads is surfing the web from their home network, your ad will appear on many of the websites that the renters are viewing. And to reiterate – the digital ads are only served to households from your customized renters marketing list. Along with display ad clicks, this low-cost digital campaign is also a sure way to boost direct mail list results and email open rates!
Renter Facebook Ads:  Along with email marketing – you can use our renters email list to reach the same "qualified" renters on Facebook. We emphasize the "qualified" word because the Facebook platform doesn't offer the extensive array of qualifiers for pinpointing your ideal renter marketing leads.
Renters Sales Leads by Apartment Complex Name: You name the apartment complex, and we will provide renter sales leads that are renting at the specified apartment complex.
10 REASONS FOR USING OUR RENTERS MAILING LISTS
We've a 30+ years of experience in aggregating renters marketing lists. Quality / accurate data, deliverability guaranteed.
Yes – apartment dwellers move more than homeowners, and for this reason we do address and data updates on a weekly basis.
If you want a mailing list of every single apartment unit in the country … then we can provide this list. 
The most renter leads … we provide with optimal coverage of the Renters Market.
We offer you an extensive selection of qualifiers to help you select qualified renters: age, income, ethnicity, years renting, type of rental unit, lifestyle (golf, investor, etc), marital status, children, gender, and many other qualifiers.
– Click here to review. 
Not sure which demographics to use – we'll provide a discounted Renter Profile Analysis.
We can compliment your renter mailing list with a renters EMAIL list … big discount when combined with renters mailing list.
You can mail renters by modeled credit scores.
You can target people who rent in specific apartment complexes / apartment name.
Competitive pricing! We match all competitive renter email list offers … that match our quality guarantee.
POPULAR RENTER EMAIL LISTS – MAILING LISTS
Affluent renters / high income renters
Hispanic renters
Luxury lifestyle renters
Military housing rental units
People who have been renting their unit for 3+ years
Renters by apartment complex name
Renters by credit score (click here)
Renters database of avid golfers
Renters in complexes with 100+ units
Renters in highly dense counties
Renters in high-rise apartment buildings
Renters that operate a business from the rental unit
Renters who are upscale fashion buyers
Renters with children
Renters in Penthouses
Renters with phone numbers – NOT on the Do-Not-Call List
Residential renters by ethnicity
Seniors in apartments
---
Should I use an "Occupant Mailing List" to reach apartment renters? – (click here)
Interesting statistics about renters.- (click here)
Renters Email Addresses (click here)
---
The RENTERS MARKET is a GOLDMINE
If you're not targeting renters you are missing a whopping 40,000,000 households … consisting of 100,000,000 people. If you need more reasons to see why the Renters Market represents a goldmine – then CLICK HERE.