HIGH SCHOOL STUDENT EMAIL LISTS
High School Student Marketing List for Email Marketing, Mailing, Digital Ads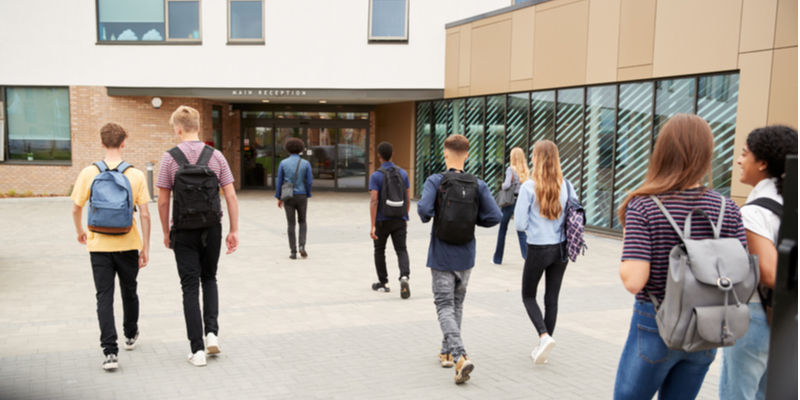 High School Student Mailing List Quantity: 12,000,000+ households
High School Student Email List Quantity:  7,000,000+ opt-in emails of parents with high school age children. This quantity represents one parent – one email per household. Higher high school email list quantity if seeking email for both parents.
Many Filters for Customizing Your High School Student Email List - Mailing List: Age of student, age of parent, parent's education level, # of children in household, income, net worth, occupation, race/ethnicity, neighborhood type, parent's lifestyle interests, interest in type of sport, and so much more.
High School Student Mailing List by Parent Occupation: Occupation is a common select with marketers that buy high school student marketing list mainly because there's often a significant correlation between parent's occupation and student collegiate study interests. Example, a high school student has a probability of pursuing a law degree if parent is a lawyer; a high school student has a probability of pursuing a medical degree if parent is in the medical profession.
HIGH SCHOOL STUDENTS MARKETING LISTS APPLICATIONS
Email Campaign to High School Student Household List: We will email blast your offer to households with high school students … with a guaranteed email open rate. And after the email campaign to the high school student list, you have the option of receiving an email list of the parents that Opened your email message … big benefit since many of these email open leads can be converted into a customer with a just few more email offers.
High School Students Email List: We can also provide the high school student email list if you prefer to execute and control your own email campaign. And note that our high school student email list has a 90+ percent accuracy rate or "money-refund!" Of course, one major advantage of purchasing the email list is the unlimited usage benefit … meaning you can test multiple offers, subject lines, creatives, etc.
Digital Ad Campaign to Households with High School Students: We will serve digital banner ads to households with a high school student.  When your qualified high school student leads are surfing the web from their home network, your ad will appear on many of the websites that the parent or high school student is viewing. 
Facebook Ads to Qualified High School Students: Along with email marketing – you can use the high school student email list to reach the same qualified leads on Facebook.
High School Student Mailing List Benefit: Unlike digital ad mediums (Google ad words, Google Search, Facebook, etc), direct mail offers a guaranteed way to get your brand/offer in front of high school students and their parents. With direct mail your offer will not have to compete against countless competitive offers that exist in the digital arena. Sure, direct mail can be expensive, but if your customers have a good LTV then direct mail will easily provide a multiple ROI. And to help boost results from your high school student mailing list – we can execute a digital ad campaign in conjunction with the direct mail drop … synchronized campaigns will for sure boost your direct mail results.
PREMIUM FILTERS FOR SELECTING HIGH SCHOOL STUDENT MAILING LIST
Age / DOB of HS Student
College to Attend
Ethnicity
GED Score
Gender
High School GPA
Honor Society
Major to Study in College
Plays Musical Instrument
SAT Score
Quality guarantees when you purchase a high school students email list – mailing list:
Full Name of Parent: 95+ percent accurate or money-refund
Postal Address: 95+ percent accurate or money-refund
Email Address: 90+ percent accurate or money-refund
–
Lowest Price Guarantee: Along with a detailed quality guarantee – you will receive a lowest price guarantee when purchasing our high school student email list – mailing list. We will match any rate – if competitive rate matches our quality guarantee.
OTHER RELATED MAILING LIST – EMAIL LISTS
High School Teachers Mailing List: Click Here
High School Coaches Mailing List: Click Here
High School Mailing List: Click Here