DIABETES EMAIL LIST – DIABETES MAILING LIST
Diabetic marketing lists for email marketing, digital ads, direct mail.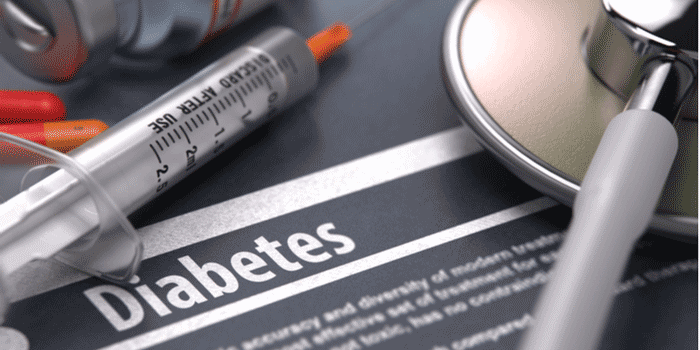 THE LARGEST DIABETIC MARKETING DATABASE: For 30+ years DMD has been aggregating ailment data from an extensive network of sources … resulting in the largest diabetes marketing list on the market:
Diabetics Mailing List: 12,330,000
Diabetic Email List Quantity:  4,471,000
Hispanic Diabetic Postal Addresses: 1,001,000
African Americans Diabetic Postal Addresses: 1,432,000
Diabetes Mailing List / Diabetes Email List is selectable Type 1 & Type 2
Diabetics Email Lists can be enhanced with other ailment lists (CLICK HERE to review other ailment email list options)
IMPORTANT NOTE #1: All diabetic marketing lists are self-reported – no inferred data. Some data sellers promote high quantities because they are using inferred diabetic data. We may have lower quantities BUT accurate diabetic data!
IMPORTANT NOTE #2: Phone/telemarketing data is "not" available on the diabetic database.
DIABETIC MARKETING LIST APPLICATIONS
Email Campaign to Diabetic Marketing Lists: We will email blast your offer to your diabetic marketing list with a guaranteed email open rate (assuming offer/creative is approved). And after the email campaign to your diabetic email list, you have the option of receiving an email list of the diabetic email recipients that Opened your email message … huge benefit since many of diabetics that opened your email message can be converted into a customer with a just few more email offers.
Diabetics Email List: We can also provide the diabetic email list if you wish to execute and control your own diabetic email campaign. And note that our diabetic email lists have a 90+ percent accuracy rate or "money-refund!" Of course, one major advantage of buying a diabetic email list is the unlimited usage benefit … the option to test multiple offers, subject lines, creatives, etc.
Digital Ad Campaign to Diabetes Marketing List: We will serve digital banner ads to your qualified diabetic leads. When your qualified diabetic leads are surfing the web from their home network, your ad will appear on many of the websites that the diabetic leads are viewing. And to reiterate – the digital ads are only served to the diabetic households that exist on your customized diabetes marketing list. Along with display ad clicks, this low-cost digital campaign is also a sure way to boost direct mail list results and email open rates!
Facebook Ads to Diabetes Email List: Along with email marketing – you can use our diabetic email list to reach the same "qualified" diabetic leads on Facebook. We emphasize the "qualified" word because the Facebook platform doesn't offer the extensive array of qualification filters for pinpointing your optimal diabetic marketing leads.
Diabetics Mailing Lists: Unlike digital ad mediums (Google ad words, Google Search, Facebook, etc), direct mail offers a guaranteed way to get your brand/offer in front of qualified diabetic leads. With direct mail your offer will not have to compete against countless other competitive offers … with direct mail you have the undivided attention of your diabetic leads. And unlike the digital route – direct mail guarantees optimal market coverage of your diabetes target market. And sure, direct mail can be expensive, but if your customers have a large LTV then direct mail will easily provide a multiple ROI. And to help boost results from your diabetes mailing list – we can execute multiple digital ad campaigns in conjunction with the direct mail drop … synchronized campaigns will for sure boost your direct mail results.
QUALITY GUARANTEE FOR OUR DIABETIC MARKETING LISTS
All diabetic marketing lists are are verified by a "minimum" of 3 sources, thus we confidently offer a money-refund quality guarantee:
Diabetic Email List = 90+ percent delivery or "money-refund"
Diabetic Mailing List = 95+ percent delivery or "money-refund"
CUSTOMIZE YOUR DIABETES EMAIL LIST / MAILING LIST
Demographic / psychographic qualification is the surest way to boost response from your diabetic's email list / mailing list. To help you order a qualified diabetes list, we offer an extensive array of qualifies (exact age, income, gender, marital status, race/ethnicity, occupation, net worth, lifestyle / hobbies, and much more. To really pinpoint your prime prospect ask a representative about our Cloning Profile.  CLICK HERE to review all diabetic mailing list filtering options. 
COMPILATION SOURCES FOR OUR DIABETIC EMAIL LIST / MAILING LIST
We have the largest diabetes mailing list because we have not one source … but multiple diabetic survey companies contributing data. Along with a high quantity of diabetic email addresses, the extensive number of sources also allows us to double source verify all diabetic names … thus assuring accuracy.
DIABETICS EMAIL LIST – RESPONSE PROFILE ANALYSIS
The demographic profile of a diabetic has as much influence on response as the diabetic ailment. With this fact in mind we recommend a free profile analysis to determine which diabetic demographic profile is likely to generate the greatest email open rate / click-through rate.
CUSTOM / NICHE DIABETES MAILING LISTS
DIABETES MAINTENANCE & PREVENTION BOOK BUYERS:
Mailing list of diabetics that have bought books about living a healthy lifestyle.
Mailing List Quantity: 74,900. $100/M
DIABETES NEWS:
Mailing list of diabetics that are seeking information about diabetes treatment, glucose and insulin issues … along with pre-diabetes treatment. These diabetic subscribers are affluent, over 40% have a net worth of $500,000+. In past 12 months 30% have spent over $1,000 online.
Mailing List Quantity: 230,000. Price: $40/M
AMERICAN DIABETES ASSOCIATION:
Donors to diabetic causes.
Mailing List Quantity: 1,470,000. Price: $75/M
DIABETES SELF-MANAGEMENT ACTIVE SUBSCRIBERS:
Mailing list of diabetics … who are educated, affluent, and passionate about reading the latest news on diabetic issues (medical, nutrition, exercise, etc). 57% have attended college; Median HH income is $50,000+.
Mailing List Quantity: 320,000. Price: $150/M
BUYERS OF DIABETIC BOOKS:
Mailing list of diabetics that have bought one of the following diabetic books: Glycemic Load Diet, Diabetes DTour Diet, Diabetes Without Drugs, Diabetes Comfort Food Cookbook, and/or Diabetes DTour Cookbook: Mailing List Quantity: 722,000. $100/M
ENDOCRINOLOGIST:
Medical doctors that deal with diabetes. Mailing List Quantity: 9,910.
 DIABETES INFORMATION CENTERS:
Mailing List Quantity: 971
RETAILERS SPECIALIZING IN DIABETIC SUPPLIES:br />Mailing List Quantity: 683
DIETICIANS / NUTRITIONISTS:
Mailing List Quantity: 37,200
AMERICAN ASSOCIATION OF DIABETES EDUCATORS:
Mailing List Quantity: 15,240. $170/M
DIABETIC LIVING MAGAZINE:
Mailing List Quantity: 198,000
Hotline … 30,000 quarterly new subscribers
ADMINISTRATORS / DIRECTORS THAT OFTEN DEAL WITH DIABETIC PATIENTS:
Home Health Service Providers
Nursing & Convalescent Homes
Retirement Communities & Homes
Residential Care Homes
Hospices
Day Care Centers-Adult
Convalescent Homes
Rest Homes
Adult Care Facilities
Long Term Care Facility