LAWYERS EMAIL LISTS - ATTORNEY EMAIL LISTS
Multi-Sourced Legal Marketing Lists for Email Marketing, Mailing, Digital Ads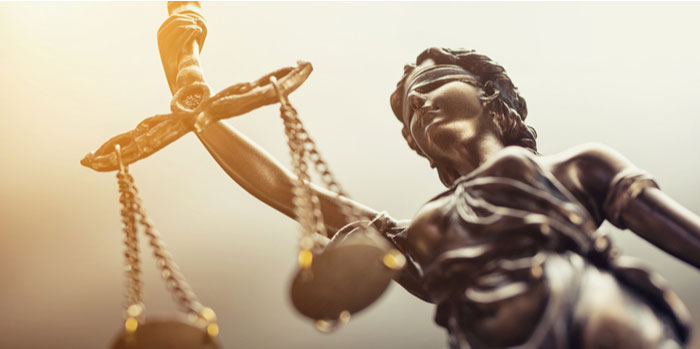 For 30+ years … America's #1 data aggregator of legal mailing lists – legal email lists … offering THE largest and most verified attorney mailing list on the market … over 280,000 legal firms … and over 500,000 attorney email leads!
FILTERS FOR CUSTOMIZING ATTORNEY EMAIL LISTS - LEGAL MARKETING LISTS:
We offer an array of filters for customizing your legal email leads – attorney mailing list, such as: Legal Specialty, Years-In-Business, Number of Lawyers at Firm, Annual Billing, and much more.
UNIQUE LAWYERS MARKETING LISTS:
Home-Based Legal Firms: Over 50,000
Legal Firms with a Website: Over 180,000
Legal Firms with Multiple Locations: 19,000
Minority Owned Legal Firms: 2,500
Law Firms with 10+ Lawyers: 22,000
Law Firms Established Over 20 Years Ago: 95,000
Law Firms Established During Past 5 Years: 70,000
Women Owned Law Firms: 17,000
LEGAL MAILING LIST QUALITY:
All legal mailing list records verified on a monthly basis, and over 75% of records verified by 2+ sources … each year. Guarantee 95% delivery or "money-refund."
ATTORNEY EMAIL LEADS ACCURACY GUARANTEE:
Every attorney list seller promises quality, though unlike most we support our promise with a "money" refund guarantee. Look closely and you'll note that most attorney list sellers offer a so-called "replacement" guarantee … meaning replacing bad records with more records … often more bad records; replacement guarantees are a tell-tale sign of low quality. A money-refund guarantee is a clear sign of quality attorney email leads!
LEGAL MAILING LIST SOURCES:
National Bar Association listings, business credit reports, public directories, municipal licensing directories, and a plethora of legal directories. And note that all lawyers mailing list records are verified by a minimum of 2+ sources … each year!
ATTORNEY EMAIL LEADS MARKETING TIP:
For many offers – it's a waste of money to email random attorneys within a legal firm. For most offers – it's best to email info to key decision makers … typically the Owner, Manager, Director, Partner, President.
---
ATTORNEY EMAIL LEADS GUARANTEE DETAILS
Look closely and you'll notice most attorney email list sellers will provide a guarantee for the email address … BUT not the contact name, job title accuracy, phone#, etc. These latter guarantees are critical as our research show that many attorney email lists have deliverable email addresses … BUT for the wrong person. And in many cases the attorney is no longer employed at the law firm … even though the email address is still deliverable. These bogus lawyer email leads can be avoided by demanding a money-refund guarantee for all data elements on the lawyer leads database.
OUR ATTORNEY EMAIL LEADS INCLUDE THE FOLLOWING DATA ACCURACY GUARANTEES:
Full Name of Attorney: 95% accurate or money-refund
Email Address of Attorney: 90% accurate or money-refund
Job Title (Partner, Director, etc): 95% accurate or money-refund
Name of Legal Firm: 95% accurate or money-refund
Legal Firm Postal Address: 95% accurate or money-refund
Legal Firm Phone#: 95% accurate or money-refund
CORPORATE LAWYERS MAILING LIST – EMAIL LIST
This custom lawyer list consists of 140,000+ lawyers "within non-legal firms."
From the 140,000 we have 32,000 lawyers email leads.
Corporate Counsel Lawyers List: 19,000
Corporate Compliance Lawyers List: 25,000
WEAKNESS OF A LEGAL EMAIL LIST
In a nutshell you'll will miss "over" 60% of all legal firms / lawyers … when only using email marketing … for the simple FACT that the majority of key decision makers and lawyers do not release their email address … nor do they post on public domains. Thus, we recommend great caution with any legal email list seller that is promoting a high legal email quantity … not realistic!
DIGITAL AD CAMPAIGN TO LAW FIRMS
With email marketing you're easily missing "over" 50% of law firms for above cited reason. If you'd like to get your offer in front of majority of law firms and lawyers, then you may consider our low-cost legal digital ad campaign. More info upon request.
LAWYER MARKETING LISTS BY JOB TITLE/STATUS
Associate
Associate Counsel
Contract Attorney
Counsel
Junior Partner
Legal Support
Managing Partner
Member
Of Counsel
Officer
Other
Partner
Principal
Retired Partner
Senior Associate
Senior Attorney
Senior Counsel
Senior Partner
Shareholder
Special Counsel
Staff Attorney
LEGAL MAREKTING LISTS BY # OF LAWYERS IN OFFICE
1
2-4
5-9
10-19
20-49
50-99
100-499
500-999
1000+
ATTORNEY MARKETING LISTS BY LEGAL SPECIALITY
Administrative Law Attorneys
Antitrust Attorneys
Appellate Attorneys
Banking Attorneys
Bankruptcy Attorneys
Business Law Attorneys
Civil Practice Attorneys
Civil Rights Attorneys
Commercial Law Attorneys
Constitutional Law Attorneys
Construction Law Attorneys
Copyrights Attorneys
Corporate Law Attorneys
Criminal Law Attorneys
Divorce Attorneys
Employee Benefits
Environmental Law Attorneys
Family Law Attorneys
General Practice Attorneys
Immigration and Naturalization Attorneys
Insurance Attorneys
Intellectual Property Attorneys
Copyright – Patent Attorneys
Labor and Employment Attorneys
Litigation Attorneys
Medical Malpractice Attorneys
M & A Attorneys
Personal Injury Attorneys
Probate Attorneys, Estate Attorneys
Products Liability Attorneys
Property Law Attorneys
Real Estate Attorneys
Taxation Attorneys
Workers Compensation Attorneys
Zoning/Planning/Land Use Attorneys
OTHER CUSTOM LEGAL MARKETING LISTS
ABA Member
ABA Non Member
ABA Students
Annual Billing For Practice
Corporate Attorneys – Lawyers Within Companies (Non Legal Companies)
Hispanic Lawyers
Law Firms With Websites
Law Practices Operating From Home
Law School Of Graduation
Lawyers At Home Address
Minority Owned Legal Firms
New Business / New Legal Practice
Women Owned Legal Practice
Year Admitted To Bar
Year Graduated From College
Year Graduated From High School
Year Of Birth / Exact Age
Years Of Legal Practice In Business