BUSINESS LIST OUT-OF-BUSINESS RATE
Within 24 months 30% of your business list is out-of-business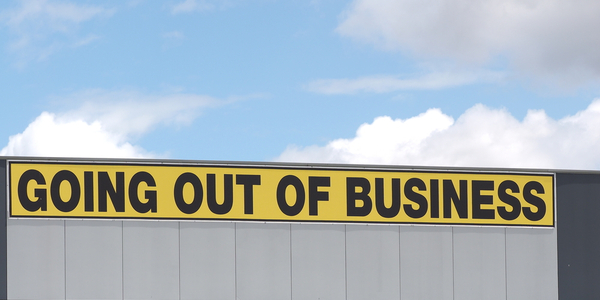 Business List Out-Of-Business Rate
Year 1: 20% of businesses will fail.
Year 2: 30% of businesses will fail.
Year 5: 50% of businesses will fail.
Year 10: 70% of businesses will fail.
Source: Bureau of Labor – Link
Business List Failure Rate By Industry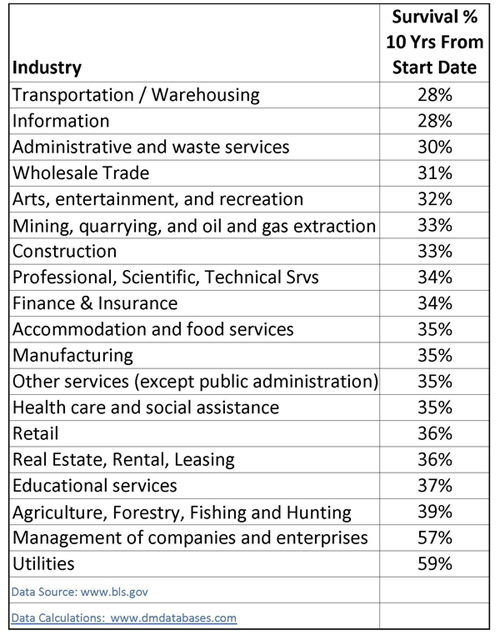 OTHER BUSINESS LIST CHANGES: Along with tracking and eliminating out-of-business records, there's the challenge of keeping up with other business changes … such as phone number changes, address changes, key contact name changes, company name changes, and of course frequent firmographic changes.
BUSINESS LIFE CIRCLE: For every out-of-business occurrence there's an influx of new business leads, thus there's the task of constantly adding fresh business leads into the marketing database.
EASY SOLUTION FOR A FRESH UPDATED BUSINESS LIST: Keeping a business marketing lists up-to-date requires significant costs and effort, so it's actually cheaper and easier to simply purchase a business list every 12 months … as the new business list will include all new businesses, all business changes, and of course zero out-of-business records.
FRESH BUSINESS LEADS – MONEY-REFUND GUARANTEE! When considering America's high out-of-business rate, endless changes with existing companies, and the constant influx of new businesses, one may wonder how DMDatabases can offer such a high data accuracy rate with a money-refund. And the answer is simple … Big Data. For 30+ years DMDatabases has been aggregating from a huge network of B2B data sources … which allows multi-verification of most businesses on a monthly basis.
SEARCH HERE TO FIND OTHER DATABASES